Admisión_Quebuscamosennuestrosalumnos
WHAT DO WE LOOK FOR IN OUR STUDENTS?
The Master's applicant profile consists of graduates with university degrees in Philology, Modern Languages and Literature, Linguistics, Translation, Journalism, History, Humanities, Law, Economics, Education, and other degrees in the humanities or education. This degree is for students who want to guide their professional career and gain specific knowledge about teaching Spanish as a second language.
Admission Criteria
Academic transcript: 50%
Cover letter: 25%
Letters of recommendation from teachers: 5%
Admission interview: 20%
Non-native Spanish speaking students are required to have at least a certified Spanish C1 level (CEFR). If a student does not have an official language level certificate, the University will provide the necessary procedures to officially recognize the candidate's Spanish level
If you are studying in a country outside the European Union, in addition to the above tests, we will also carry out an assessment of professional competences. For students with special needs, the University has a Disability Care Unit (UADP) at your disposal.
admision_desplegables_info_economica
Economic Information
The tuition rate of the Master's Degree in Spanish Second Language Teaching for the 2021/2022 academic year is 13.100,25 € (75 ECTS for 174,67 € per credit). Tuition includes:
-Academic costs for teaching and instructional materials
-Program administrative costs
-Round-trip from Pamplona to Barcelona
-Accomodations in Barcelona
-Hospital and accident insurance in Spain during the teaching and internship periods
-Complementary activities: conferences, events, research workshops, etc.
-Does not include accommodations, travel, and other expenses related to the International Week
Students will receive a total compensation of 2,000 euros for their partnership with ILCE during the ten-month long program.
There are several different ways to pay for enrollment:
A One-Time Payment indicating the account number by check or transfer payment.

Installments: Students from Spain or with legal residency in Spain may utilize this payment option, which allows them to fraction out the cost of enrollment in 10 equal monthly payments. Most major banks or credit unions in Spain offer this option. For every 1,000 euros deferred, an approximate monthly installment of 102.89 euros is paid.

Deferred Payment (without interest): At the time of enrollment, the student must pay at least 25% of the balance (which may include your pre-enrollment payment). The rest will be paid by credit card in three installments, which will be due November 10th, January 10th and March 10th.

Loans and Bank Credit:​ Student Financial Services has compiled information about loans and bank credits from various institutions. You may consult the loans and long-term bank credits webpage.
For advising, contact the Office of Financial Aid at becas@unav.es
admision_desplegables_becas_y_ayudas
Scholarships and Financial Aid
Banner_BecasYAyudas_master
Banner_Salidas profesionales_master
SI Pardot - MA Program in Spanish Second Language Teaching [3bqcpm]
Enlace_AlumnosNecesidadesEspeciales
admision_contacto_beatriz_plagaro
Contact
Beatriz Plágaro
Head of Admissions
masterele@unav.es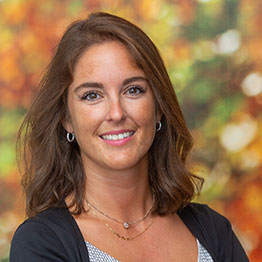 University Campus
31009 Pamplona, Spain
948425600 Ext: 802304