santiago_cabecera_LADEADA
June 10th - June 28th

For High School Students (Sophomores and Juniors)

School of Humanities and Social Sciences

2.990€
3 weeks
25 available places
A summer youth program covering a wide range of interests: from the origins of The Camino to Spanish language and culture. Immerse yourself for 3 weeks in the Catholic intellectual tradition of the Way of Saint James and discover the oldest pilgrimage trail in Europe.
This is a summer academic and cultural program for high school students -sophomores (born in 2008) & juniors (born in 2007)- hosted by the University of Navarra's School of Humanities and Social Sciences in Pamplona (Spain). Combining liberal arts classes, Spanish lessons and walking the first 6 stages of the Camino (starting in Roncesvalles, passing through Pamplona, and finishing in Logroño, capital of La Rioja), this experience will expand both your intellectual and cultural horizons.
Students will explore our beautiful Pamplona campus accompanied by current students. The program also features numerous other activities, including an art workshop at the Museum of the University of Navarra, a guided tour of Pamplona's historic center, an archeology lab, etc. Time for faith-based activities will be offered as well (daily Mass, meditation time, etc.).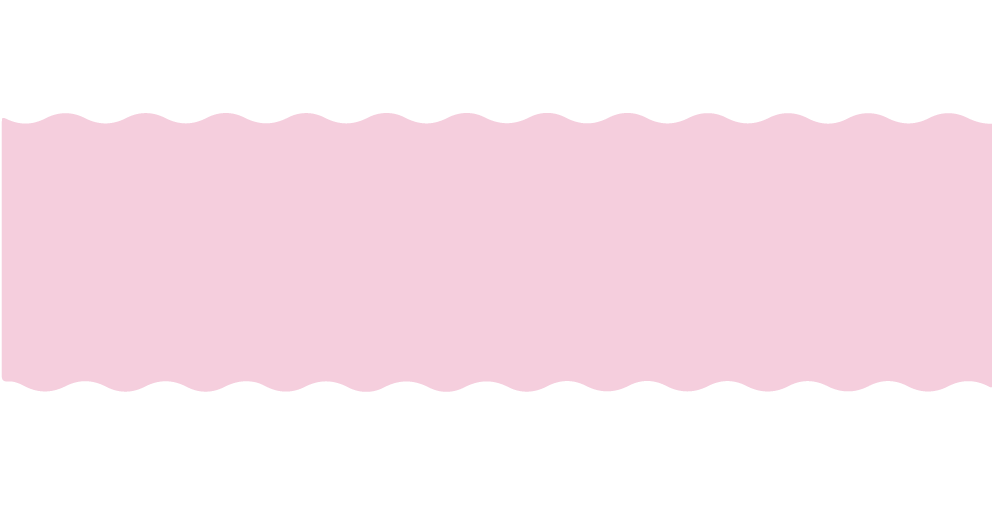 Forge friendship with peers from around the world

#Findyourway
Walk the Camino
Fees
---
3 week program: 2.990€
2 week program*: 2.290€
Deadline: April 30th 2024
Discounts for large family
The University wants to reward the loyalty of large families who invest in their children's future.
• 3 or more children younger than 21 years, 8% reduction.
Early Bird discount for those who enroll by January 31st, 2024. You will need to complete the admission process, be admitted and make the payment, in order to secure your place.
3 week program: 2.690€
2 week program*: 2.190€
Fees include: housing, meals, materials, academic program, activities, medical insurance, and certificate of completion from University of Navarra. Airfare is not included.
* 17th June -28th June
If you …

are curious

love the Humanities

enjoy traveling

want to learn about other cultures and languages

like outdoor activities

are looking to forge friendships with peers from around the world

are interested in discovering yourself

are a High School sophomore or junior
Walk the Camino!
We're looking for high school sophomores (born in 2008) and juniors (born in 2007) who are academically driven and committed to growing in their faith through the pursuit of higher education.
A complete experience of body, mind and spirit awaits.

Expand friendships, wisdom and wonder. Spend three weeks cultivating historical perspective and cultural knowledge along with outdoor activities with a cohort of new found friends!
Come to the University of Navarra to learn about our culture, values and history while having time for fun and faith.
This program offers a unique educational, cultural, spiritual, and fun-filled experience.
With intensive and lively morning lectures, enriching afternoon tutorials, and adventurous evening excursions in Navarra, students experience the best of the University of Navarra's mission of providing an academically excellent culture. Furthermore, with the collaboration of current students, who serve as their ambassadors, students will receive a great preview of all that we have to offer as a caring Catholic community.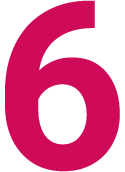 STAGES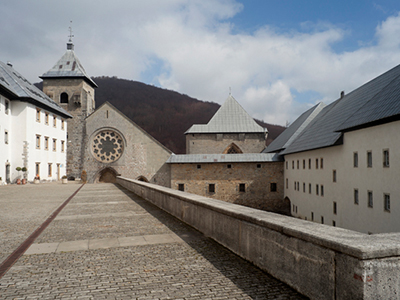 RONCESVALLES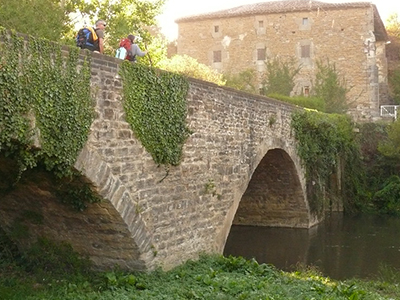 ZUBIRI
SANTIAGO_IMG_PUENTE_LA_REINA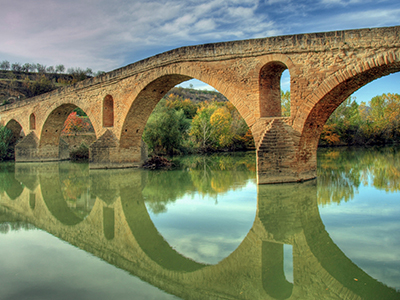 PUENTE LA REINA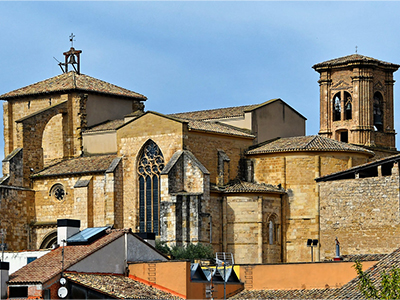 ESTELLA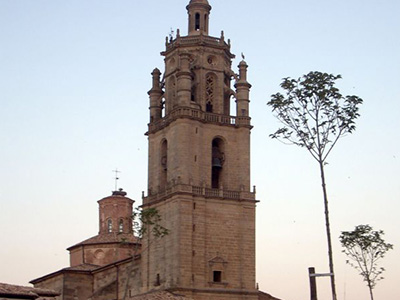 LOS ARCOS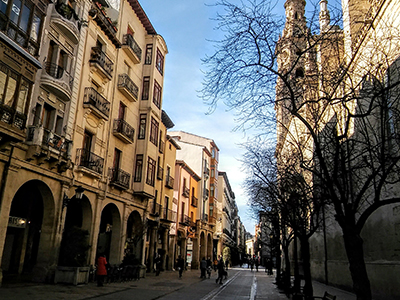 LOGROÑO
During the Camino Program, we alternate between days of focused learning on campus and immersive pilgrimage.
santiago_icono_actividades1


On learning days on campus, mornings are dedicated to intensive Spanish classes combined with lectures and sessions delving into the Camino's rich heritage; enhancing your cultural experience. Participants will have lunch in the cafeteria on campus.
santiago_icono_actividades2


In the afternoon, there will be time for activities both at the different schools of the University and around Pamplona.
santiago_icono_actividades3


On pilgrimage days, as the sun rises, we embark on a contemplative journey, forging a deeper connection with the path, oneself, and the others. Participants will have lunch at a restaurant at the end of each stage.
Join us on this extraordinary adventure, where the pursuit of knowledge intertwines with the transformative power of the Camino de Santiago.
The final schedule of lectures and activities will be provided to the participants upon their arrival.
camino_txt_our_host_family
Our Host families
The University of Navarra Host Family Experience is a unique opportunity that allows students to dive headfirst into Spanish culture and learn the habits, customs, and traditions of a Spanish family. All the activities involved in family life during their stay are geared toward creating a special synergy between student and family that lasts a lifetime.