Courses for exchange students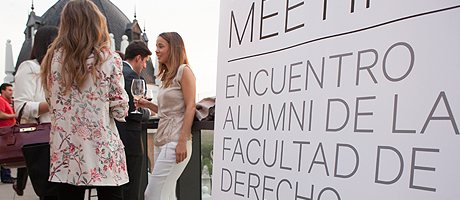 As an incoming student, at the School of Law, you are going to be able to choose among different subjects. The University of Navarra uses the ECTS (European Transfer Credit System). A standard workload is 30 ECTS per semester. The choice of your courses will depend on your home institution and your personal and professional project, the pre-requisites, availability and timetabling.
Exchange students have to register to the following classes!
Please keep in mind we offer courses within our faculty and the opportunity to enroll on some courses from other faculties, courses that are within the course catalogue offered by the School.
Also, students may add Spanish Language Modules! To enroll in spanish courses, students must indicate their interest in the application process.
Some courses have limited spots available so they are given as first come, first serve during the online registration period.
A standard workload is 30 ECTS per semester, exchange students must take at least half of the credits within the School of Law and International Relations.
All changes will be updated on the document below, please check it regularly. Nonetheless, exchange students will receive an email with the details of how to formally register to the courses after they have finished their online application.
Due to sanitary measures some courses might be divided into groups, and students should be aware about the in person and online class schedule. Please check our Student Health Guide.
Contacto: Facultad de Derecho
Universidad de Navarra
Campus Universitario 31009 Pamplona España exchange_iirr@unav.es