bur17_ponentes-carly-minsky-imagen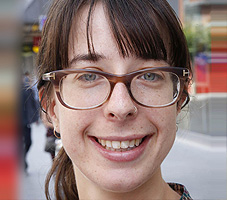 bur17_ponentes-carly-minsky-titulo
MESA REDONDA
How do rankings interact with student expectations?

Carly Minsky
THE
bur17_ponentes-carly-minsky-texto

Carly is the Student Content Editor for Times Higher Education and World University Rankings.

Using her own experience, expert opinions, and the huge amount of THE data and resources, Carly commissions, writes and edits articles that will help prospective and current students understand the higher education landscape.

She has an undergraduate degree in Physics and Philosophy from University of Nottingham and the BPhil masters degree in Philosophy from University of Oxford, where she specialised in Philosophy of Science, Decision Theory and Logic.

She has worked as journalist and editor in Sri Lanka and London, UK, with experience in community journalism, news, data and digital journalism, across a variety of topics.