La Universidad, entre las cuatro primeras universidades españolas en el ranking global de Times Higher Education para 2021
El ranking ha clasificado a más de 1.527 universidades de todo el mundo, 50 españolas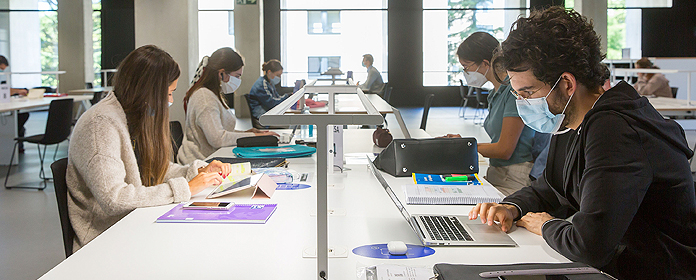 La Universidad de Navarra es la cuarta mejor universidad de España, según el Times Higher Education World University Rankings 2021. Además, se sitúa entre las 300 mejores universidades del mundo, según la decimoséptima edición del ranking.
En total, la Universidad de Navarra está en el rango 250-300. Para la clasificación analiza su desempeño en cinco áreas: docencia, investigación, citas entre académicos, ingresos de la industria e internacionalidad. El ranking destaca especialmente la fortaleza de la Universidad de Navarra en los indicadores de citas entre académicos, su perspectiva internacional y los ingresos de investigación relacionados con la industria.
En esta edición el THE World University Ranking ha comparado a más de 2.000 universidades de más de 93 países de todo el mundo, de las que 1.527 han sido clasificadas. En su estudio THE ha empleado más de 22.000 encuestas académicas, 13 millones de artículos y más de 86 millones de citas de los últimos cinco años gracias a la información bibliométrica de Elsevier. Cinco nuevas universidades españolas han conseguido entrar en la clasificación de Times Higher Education, hasta llegar a las 50. Esto supone que España sea el segundo país más representado de Europa en el ranking, tras Reino Unido y el séptimo del mundo.
"El ranking nos parece relevante porque reconoce dos de los grandes esfuerzos fundamentales de la Universidad de Navarra en los últimos años: el de la investigación de calidad y de impacto, y el esfuerzo por incorporar la visión internacional a toda nuestra actividad", ha señalado el director de la Unidad de Rankings de la Universidad de Navarra, Iñaki de Lorenzo.