The LSAT® at the UNAV on Saturday October 5th, 2013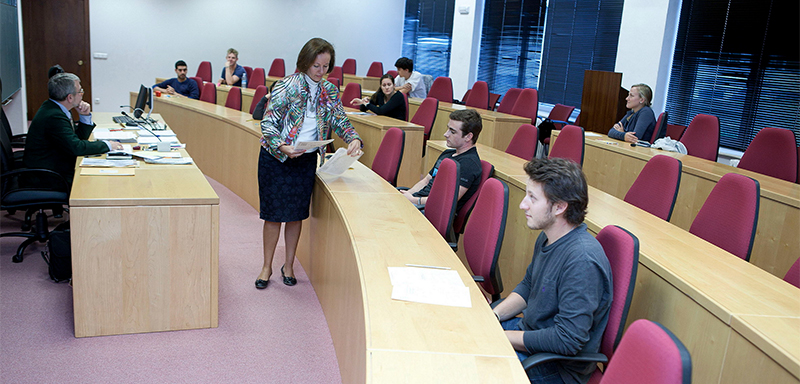 Since June of 2009, the U.S. Law School Admission Test (LSAT) has been administered on an annual basis in October and in June on the Campus of the University of Navarra. The LSAT is an essential requirement of the Law School admissions process for U.S., Canada (Common Law Programs), the University of Melbourne (Australia), and a growing number of other countries. The six-hour standardized exam is a highly structured assessment of a student's analytical skills in reading comprehension & logical and verbal reasoning, and is administered on the same day worldwide at various times throughout the year.
The UNAV is currently the only LSAT Testing Center in Spain, with the next exam session scheduled to be held on the Campus in June of 2014. For exam information and registration please go to: www.lsac.org.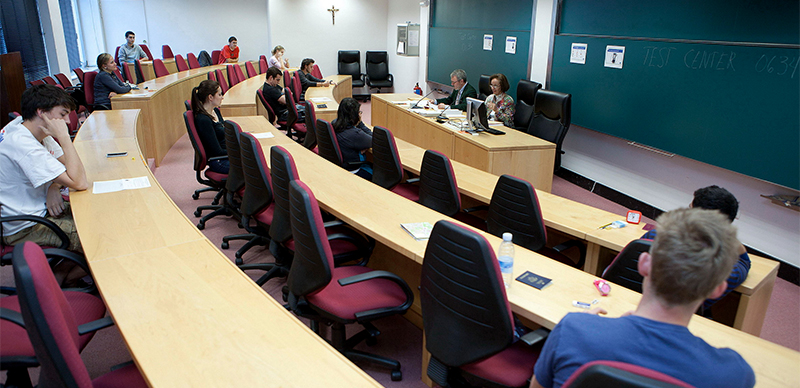 Contact: Universidad de Navarra
Campus 31009 Pamplona Spain +34 948 42 56 00 Ext. 802181
For questions to do with immigration please email: visa@unav.es relint@unav.es