The University, first in Spain according to the QS employability ranking The QS Graduate
Employability Ranking 2020 has considered the university as one of the best in Spain in employability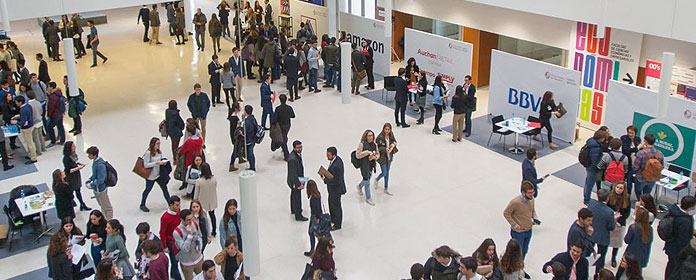 The University of Navarra is the first university in Spain in employability, according to the 2020 edition of the QS Graduate Employability Ranking, and is the fourth year to achieve it. According to this ranking, globally, the university ranks 71st among all the universities analyzed.
The employability ranking of the consulting firm Quacquarelli Symonds (QS) has classified in this year's edition more than 750 universities in 73 countries. In Spain, the seventh country with the best results, 15 universities pass the minimum cut and four are among the top 100 universities in the world: University of Navarra (71), Polytechnic University of Madrid (79), University of Barcelona (80) and Complutense University (94).
To classify universities, QS analyzes five different areas: student employability ratio (10%), university agreements with employers (25%), reputation among employers (30%), results of former students (25 %) and connections between employers and students (10%). The University of Navarra stands out especially for the reputation among employers and for the opportunities that students have of coming into contact with companies in the university. In both indicators, the University of Navarra is the first in Spain. Precisely, this course the center has grown especially in the reputation of employers (2'6%), an indicator based on the opinion of almost 45,000 executives from around the world.