About us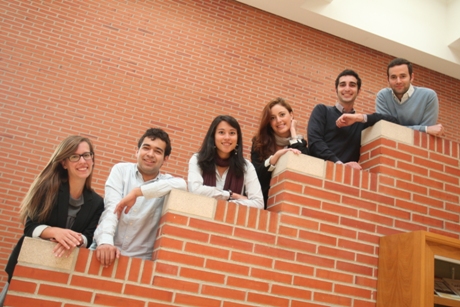 Internationalization
Partnerships with universities throughout the world, programs in English taught by faculty members from prestigious North American universities, the International Moot Courts, international internships and job opportunities and research visits at universities in the United States, China and the United Kingdom.
Figures
of students who study at the School of Law are international students.
_ the number of universities throughout the world that the School of Law has partnership agreements with.
Employment opportunities
More than 20 recruitment fairs with top-ranked law offices and consultancy firms. Students receive guidance about interviews, group exercises, civil service examinations and international internships.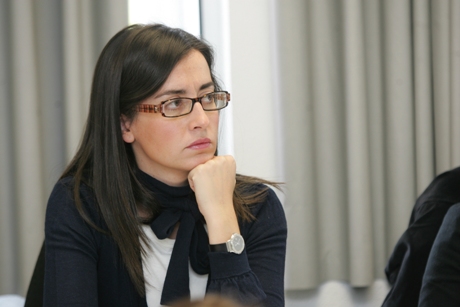 Figures
recruitment fairs held at the School of Law during the last academic year.
In their own words
"The quality of the work and especially the people are two of the reasons why I would do the internship the University offered me all over again."
Marta Manzarbeitia. Law ('11)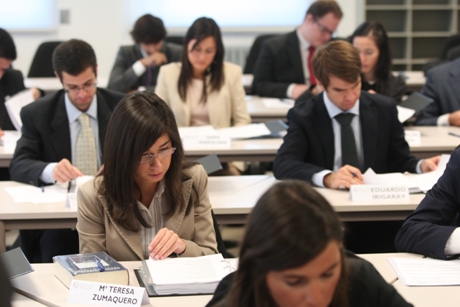 Innovation in teaching
Its own method, which combines lectures, the case method, seminars, research, mentoring and teamwork. The Honors Program and extracurricular activities such as overseas study periods, attorney shadowing, internships and exchange semesters are also important.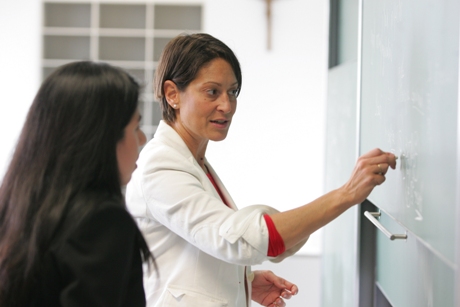 Figures
student-teacher ratio of 7:1. In addition, each student has an advisor who advises on everything related to the academic program, employment opportunities, etc.

Research
Faculty members participate in specialized conferences and conduct recognized research in European projects and international publications. They are knowledge creators and students benefit from the fruit of their efforts in the classroom.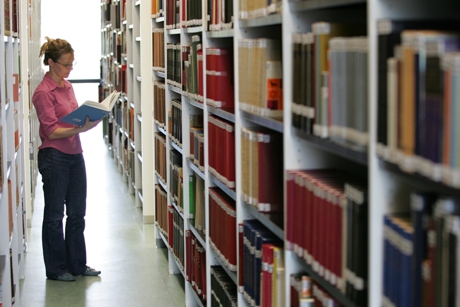 Figures
theses defended since 1952.
students from different academic years participated as student interns in different departments, where they cooperated and did research alongside faculty members.