Prospective students
Audiovisual Communication
The Degree in Audiovisual Communication prepares students to become qualified professionals in the field of communication with the capacity to envision, produce and direct audiovisual content of various sorts (films, television series, documentaries and 3D animation) designed for multimedia integration and broadcast on any platform.
Partnership agreements with businesses
Ramón Campos ('00)
Guionista y productor de BAMBÚ PRODUCCIONES (Gran Reserva, Hispania, Gran Hotel, Galerías Velvet)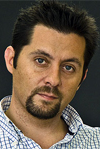 "Mi primer guión lo vendí antes de terminar la carrera. En mis años de Universidad, estudiando Comunicación Audiovisual, pude disfrutar del caldo de cultivo ideal para crecer como guionista y como persona".
Gonzalo Sagardía ('02)
Director of International Business Development at 7yAcción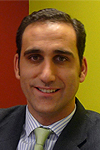 "Studying at the University of Navarra School of Communication was without a doubt the right choice. I learned that a proactive attitude, teamwork, ethics and responsibility are the foundations of any professional career. Today, when I meet with the purchasing managers of television broadcasters from around the world, I try to apply those values and attitude as the standard in my work.
Marianne Mc Aloon Cavanagh ('15)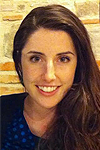 "I've always wanted to tell my own stories and that's the reason why I chose to study Audiovisual communication. That way I can do something practical and artistic at the same time.
The thing I like the most about this school of communication is its professors. They've got a real vocation to teach and they really seem to care about giving you the tools to pursue what you really want to do.
This university has an international scope, and the more diversity you have, the more you can learn".
How to apply to study at the University
Given the wide range and number of university programs currently available, you should bear in mind that the university where you earn your degree will make a difference on your professional résumé.
Contact: Edificio Central 31080 Pamplona España +34 948 42 56 14 admision@unav.es