The University, the 40th in the world in employability according to the ranking of Emerging for Times Higher Education
The University has risen 10 positions compared to last year's edition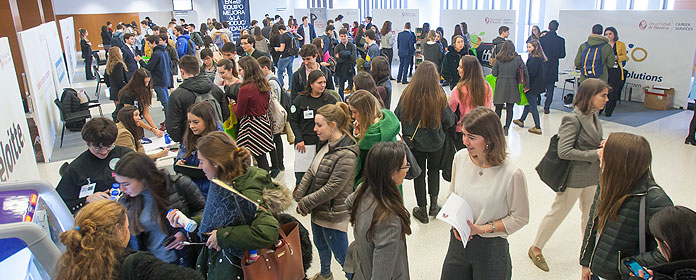 The University of Navarra is in the 40th position in the world in employability, according to the Global University Employability Ranking of the HR Consultancy Emerging consultancy, published exclusively by Times Higher Education. With this result, the University of Navarra rises 10 places compared to the previous edition, in which it was placed in 50th place and confirms a progressive ascent from position 66 three years ago.
Among the 150 best universities in the world, three are Spanish: IE University that obtains the position number 23, the University of Navarra, in the 40, and the Autonomous University of Barcelona, ​​136. The Complutense University also appears in the ranking (189), Ramón Llull University (194) and Pompeu Fabra (235).
The ranking, which has already reached its ninth edition, is the only one based on interviews with more than 8,000 international managers of employer companies from 23 countries, which have cast more than 91,000 votes. More than 33 countries are represented in the ranking, with the United States providing the most universities (29), followed by Germany (14), France (13) and the United Kingdom (10). In the top positions of the ranking are universities of the Anglo-Saxon field, such as Harvard, Caltech, MIT, Cambridge and Stanford.