Letter from the Dean
Welcome to the School of Economics and Business of the University of Navarra.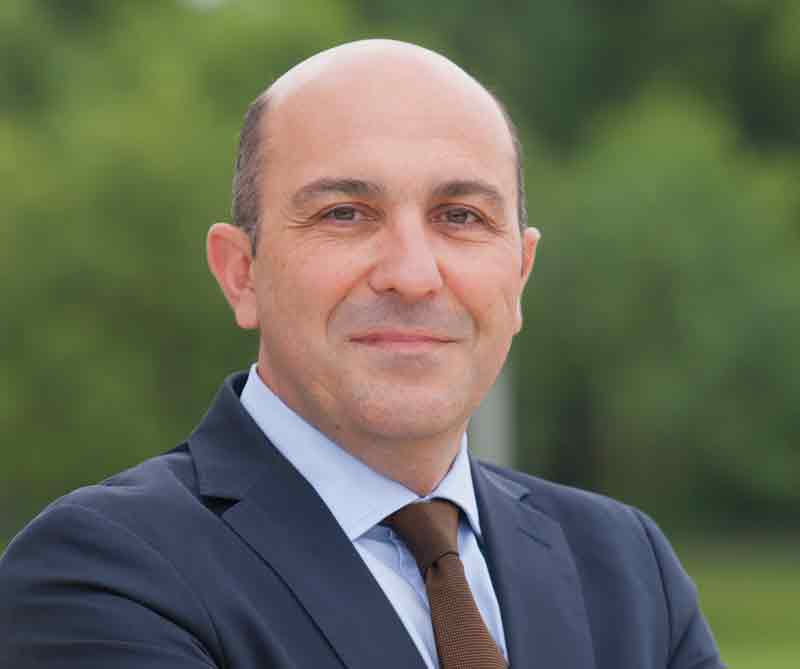 Here we want to tell you about the School of Economics and Business, what drives us and our initiatives led by students, Professors and staff alike that make our School one of the best places in the world to study, research and work.
In the School of Economics our teaching strategy is based on four pillars: academic excellence and research, internationalization, student experience and professional opportunities. The goals of our programs are to prepare you for the challenges and opportunities of the real world. Driven, in the words of the first Dean of the School, Miguel Alfonso Martínez Echevarría, by economists "with a human outlook".
The quality of our teaching, recognized by the awarding of EQUIS accreditation to our School, makes us pioneers in Spain. Our faculty is up to date with changes, new techniques and tendencies, which enables us to adapt our teaching to the most recent research and teaching methodologies.
We live in a global multilingual and transnational world. Our international and bilingual program has agreements with more than 130 of the best universities across the five continents and will empower you to embrace a world with these characteristics.
Our students are well prepared with technical knowledge and social skills and are used to competing in international scenarios with the possibility of doing internships in Spain as well as abroad. They have a wide range of professional possibilities available to them. Our best endorsements are our graduates who hold positions of responsibility in important companies and institutions around the world.
If you are interested in broadening your focus, our double degrees (Economics and Law; Management and Law and their bilingual courses) offer you a complete education in essential sciences that are in demand in the labor market.
If you opt for a single degree program, you can enrich your studies with the diplomas in Leadership and Governance; Data Analytics; International Economics and Finance; Finance and Accounting; Innovation and Entrepreneurship and General Management and Strategy. You can choose the one that most suits your profile, which includes a specialized curriculum, international experience and professional internships, completing your training and preparation for the labor market. We also offer a Master degree in Economics and Finance, Banking and Financial Regulation and Personnel Management for Organizations with an Executive format in Personnel Management and Digitalization.
Finally, I just want to remind you that, at our School, you are more than just a number: Personalized attention to the student, their participation and involvement are essential to our mission. You are the protagonist of your education. It is your responsibility, and it is our responsibility.
I look forward to welcoming you,

Dr. Ignacio Ferrero
Dean of the School of Economics and Business