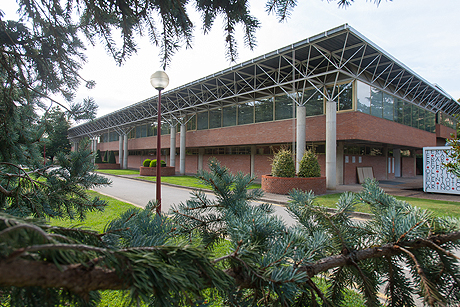 Learn by doing projects
Over 50% of credits taken by students of Architecture and Building are practical.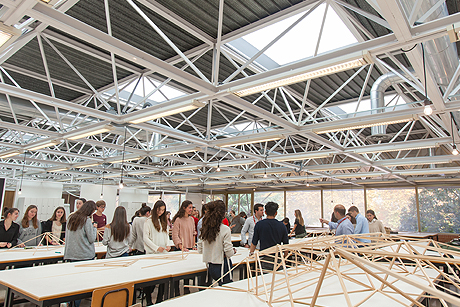 Figures
professor for every 10.5 students.
nationally and internationally renowned professors.
Entre las mejores 150 escuelas de Diseño de primeras a nivel mundial, en el ranking QS por materias (3ª de España).

A young and pioneering School
Ongoing cultural and professional activities each year, including exhibitions, conferences, congresses and workshops with nationally and internationally renowned architects and other professionals.
Figures
convenios de colaboración con estudios, empresas y otras entidades.
de los alumnos realizan prácticas durante la carrera.
prácticas gestionadas para alumnos.
alumnos realizan prácticas internacionales.

Classrooms, real stages
The School has a Building Laboratory that was created in 1966. It enables students to have ongoing real and direct contact with the instruments they will encounter in their future professional work.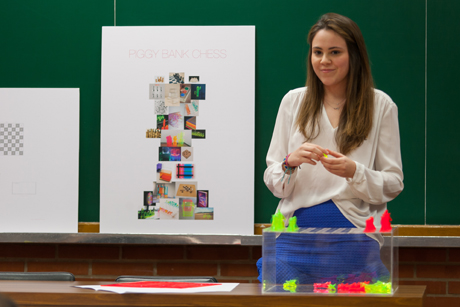 Figures
students, on average, do internships throughout the academic year.
classrooms with an average capacity of over 100 and 6 workshops with over 100 seats each.
créditos impartidos en inglés en los Másteres.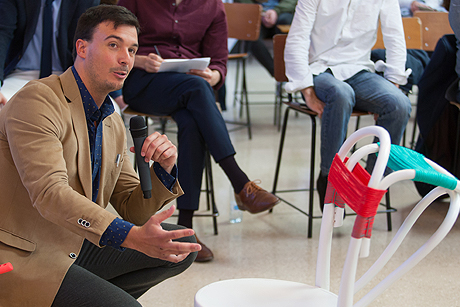 Proyecto integrado: metodología docente innovadora
Pioneros en la docencia por proyectos que implica al alumno en su formación. La Escuela apuesta por los "talleres verticales" en los que alumnos de diferentes cursos trabajan en equipo, aunando liderazgo y responsabilidades.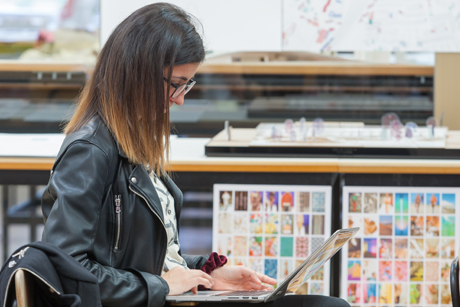 Figures
profesores de prestigio, tanto nacionales como internacionales.
profesorado lo constituyen profesionales que acercan al alumno a la vida profesional.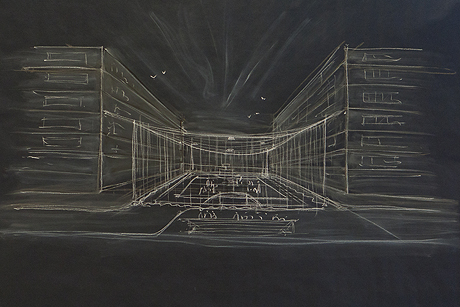 Laboratorio ARCHILAB y Taller de Fabricación Digital
Los alumnos de Escuela tienen a su disposición las últimas tecnologías en fabricación digital (Cortadora láser, fresadora, impresora de gran formato, impresora y escáner 3D,...) además de un muestrario de materiales y una biblioteca propia.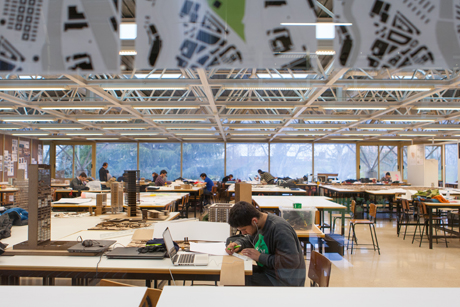 Figures
muestras de productos de construcción y materiales, y sus patologías.
minutos al año de corte láser.
fondos específicos relacionados con la Arquitectura en la Biblioteca.
plazas en el Aula Magna destinada a conferencias, congresos y seminarios.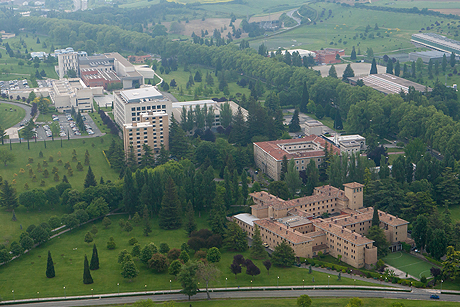 Campus
Con sus 113 hectáreas de terreno, el campus de la Universidad de Navarra es el parque más grande de la ciudad de Pamplona, con más de 4.190 árboles de 173 especies distintas, además de una gran variedad de especies arbustivas. Además, la Escuela de Arquitectura está presente en dos ciudades más: Madrid y Bilbao.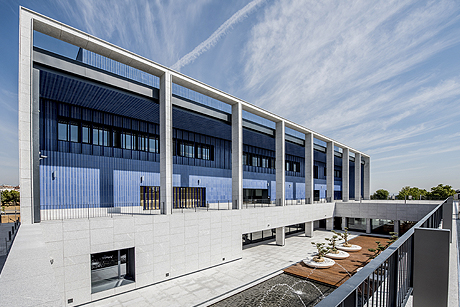 Figures
campus: Pamplona y Madrid.