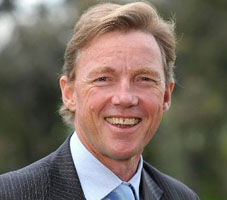 John Thwaites
Chairman
Monash Sustainable Development Institute & ClimateWorks Australia
John Thwaites is a Professorial Fellow, Monash University, and Chair of the Monash Sustainable Development Institute and ClimateWorks Australia.
John is Chair of Melbourne Water and a Director of Fair Trade Australia New Zealand. He has been Chair of the Australian Building Codes Board, President of the Australian Centre for the Moving Image (ACMI) and a director of the Australian Green Building Council.
John is the Chair of the National Sustainable Development Council, which has developed the Transforming Australia: SDGs Progress Report 2018. He was previously Chair of the National Sustainability Council an independent Council appointed by the Australian Government, which produced the Sustainable Australia Report in 2013.
He is a Co-Chair of the Leadership Council of the UN Sustainable Development Solutions Network ("SDSN") launched by the Secretary General of the United Nations to provide expert advice and support to the development and implementation of the Sustainable Development Goals.