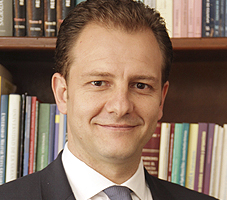 CLOSING REMARKS


Rolando Roncancio
UNIVERSIDAD DE LA SABANA

Vice-Chancellor of Academic Affairs at Universidad de La Sabana (Colombia). Holds a Ph.D. and a MSc. in Organizational Government and Culture from Universidad de Navarra; MBA from INALDE Business School and Philosophical Studies Biennium.
He is also a full time professor of Strategy and Corporate Governance at INALDE Business School, and his research is focused on Sustainability and Corporate Governance.
Member of various companies' Board of Directors, and business consultant. Former Secretary General of Universidad de La Sabana and of INALDE Business School.