NuestrosServicios_ParaInvestigadores_CarruselNoticia_Principal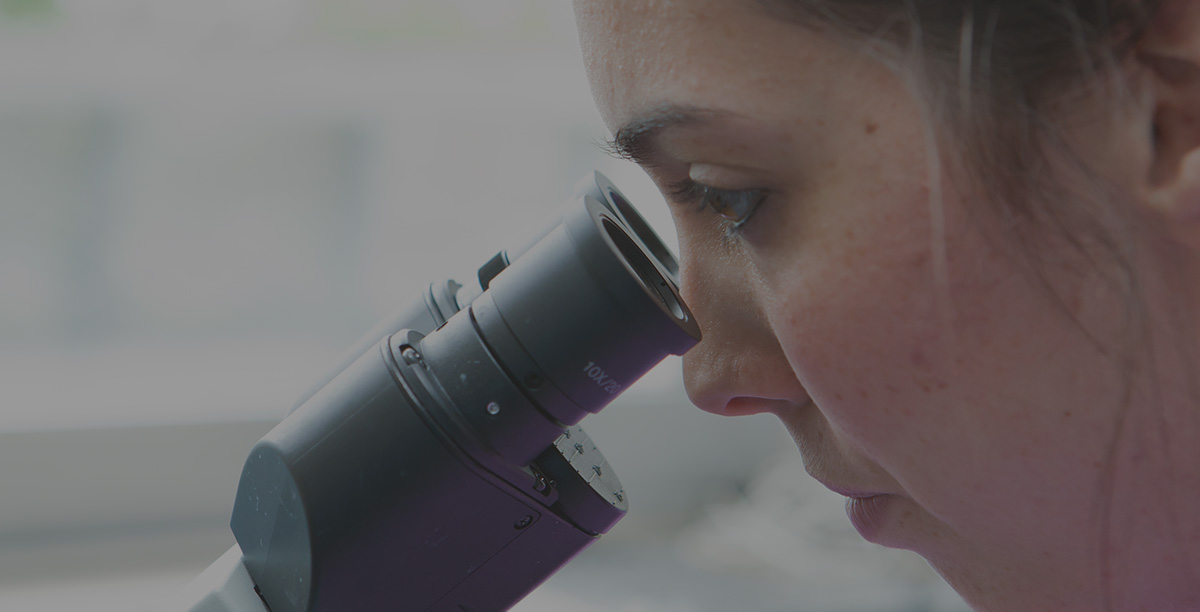 Research management
The University offer to researchers services and resources with the aim of
strengthening research capaci
NuestrosServicios_ParaInvestigadores_GestiónInvestigación_ContenidoWebBásico_Texto_Principal
STRENGTHENING RESEARCH CAPACITY
Here you can find information about the financing and management of your research projects, networks and congresses, human resources and mobility, relationship with companies and protection and promotion of results.
Researchers can contact the staff of the Research Management Service.
NuestrosServicios_ParaInvestigadores_GestiónInvestigación_GeneralHomeTituloBloque_ConvocatoriasNacionales
NATIONAL CALLS FOR GRANT APPLICATIONS
NuestrosServicios_ParaInvestigadores_GestiónInvestigación_ContenidoWebBásico_Texto_ConvocatoriasNacionales
The Research Management Service's Department of National Calls for Grant Applications can help you with:
Searching for funding opportunities for your projects.

Preparing proposals for calls for applications that interest you.

Preparing the required documentation and contacts with financing organizations.

Administrative monitoring of the project, budget control and justification of expenses.

Administrative and financial closure of the project, audits, etc.
NuestrosInvestigadores_GestiondelaInvestigacion_Desplegable_ProyectosColaborativos
NuestrosInvestigadores_GestiondelaInvestigacion_Desplegable_ProyectosFinalizados
NuestrosServicios_ParaInvestigadores_GestionInvestigacion_Desplegable_ConvocatoriasNacionalesBUENO
23/03/2021
Título del proyecto: Devaluación en la toma de decisiones en adultos con TDAH: asociación con estilos de vida y efecto de la medicación

Referencia oficial: PSI2017-86763-P MINECO/AEI/FEDER, UE

Investigador Principal: Javier Bernácer/Gonzalo Arrondo

Descripción del puesto: contrato por obra a tiempo parcial (10 horas semanales) de personal de apoyo a la investigación. La persona contratada se integrará dentro del grupo de investigación Mente-Cerebro del Instituto Cultura y Sociedad de la que los investigadores principales forman parte.

Perfil: persona con formación profesional de grado superior o graduado en psicología y grados afines. Se valorará la experiencia en gestión de investigación y proyectos, empleo de bases de datos, buenas capacidades interpersonales, y conocimiento del ámbito de investigación en ciencias sociales y biosanitarias.

Tareas: contacto y coordinación con voluntarios del proyecto, colaboración en la evaluación de los voluntarios del proyecto, apoyo a investigadores en sesiones de adquisición de datos, gestión de base de datos de participantes, contacto con terceros agentes implicados en el proyecto (asociaciones de TDAH, colaboradores del Servicio Navarro de Salud, etc.), y coordinación de reuniones del grupo de investigación.

Fecha de comienzo prevista: Inmediata

Fecha de finalización prevista: 30 de Septiembre de 2021

Estado: Plaza vacante

Personas de contacto: Gonzalo Arrondo (garrondo@unav.es) y Javier Bernácer (jbernacer@unav.es)
03/02/2021
Título del proyecto: Efectos sobre la salud y el funcionamiento de la pandemia COVID-19 en niños y jóvenes españoles.

Referencia oficial: 0011-3638-2020-000010

Investigador Principal: Gonzalo Arrondo Ostiz.

Descripción del puesto: Contrato por obra a tiempo parcial (20% jornada)

Perfil: Formación profesional en el área de gestión, o graduado de área biomédica o psicología con interés en investigación.

Tareas: Se encargará de potenciar todo el reclutamiento no representativo mediante el contacto con centros, colectivos y asociaciones vía email y telefónica. Así mismo, coordinará el contacto entre todos los investigadores.

Fecha de comienzo prevista: Inmediata.

Fecha de finalización prevista: 20/12/2021.

Entidad subvencionante: Gobierno de Navarra, Departamento de Salud

Estado: Plaza vacante

Persona de contacto: Gonzalo Arrondo (garrondo@unav.es)
08/01/2021
Título del proyecto: "De los jóvenes para los jóvenes: un enfoque peer-to-peer para la promoción de pautas sanitarias entre jóvenes navarros con motivo de SARS-CoV-2".

Referencia oficial: 0011-3638-2020-000017

Investigadora Principal: Mª Rosario Sádaba Chalezquer

Organismo financiador: Gobierno de Navarra, Dpto Salud

Perfil solicitado: Graduado en Periodismo, Comunicación Audiovisual, Marketing, ADE o ISSA.

Funciones: Gestionar, coordinar y seguir el trabajo de los alumnos de manera continua y constante, marcando pautas y estableciendo el ritmo de trabajo. Llevar el seguimiento con el equipo investigador. Detectar necesidades y establecer los contactos para satisfacerlas.

Fecha de comienzo prevista: enero 2021.

Estado: Plaza vacante.

Persona de contacto: csadaba@unav.es
NuestrosServicios_ParaInvestigadores_GestionInvestigacion_Enlace_PortalTransparenciaSubvenciones
NuestrosServicios_ParaInvestigadores_GestionInvestigacion_Contacto_ConvocatoriasNacionales
NuestrosServicios_ParaInvestigadores_GestionInvestigacion_TituloBloque_ConvocatoriasIntramurales
NuestrosServicios_ParaInvestigadores_GestionInvestigacion_Desplegable_ConvocatoriasIntramurales
Plazo y lugar de presentación: hasta el 31 de mayo de 2021 (inclusive). Se presentarán en formato pdf en la dirección: investigacion@unav.es
NuestrosServicios_ParaInvestigadores_GestiónInvestigación_GeneralHomeTituloBloque_ConvocatoriasInternacionales
INTERNATIONAL CALLS FOR GRANT APPLICATIONS
NuestrosServicios_ParaInvestigadores_GestionInvestigacion_ContenidoWebBasico_Texto_ConvocatoriasInternacionales
The objective of the International Project Office is to provide University of Navarra research groups with information and advice, especially on aspects relating to participation in InternationalR&D&I projects:
Providing information on, promoting and boosting researchers' participation in Internationalprojects

Application form for information session

Advice on participating in international calls for grant applications published by European Programmes such as Horizon Europe, Erasmus+, Interregs, Creative Europe o by private international entities:
Providing information and complete documentation on all areas of activity

Advising on the best tools for each application

Providing documents

Advising on budgets

Updating and reporting on the status of calls for grant applications

Assisting in partner searches

Follow-up and justification
NuestrosServicios_ParaInvestigadores_GestionInvestigacion_Desplegable_ConvocatoriasInternacionales_Documentación
NuestrosServicios_ParaInvestigadores_GestionInvestigacion_Enlaces_ConvocatoriasInternacionales_EnlacesDeInterés
NuestrosServicios_ParaInvestigadores_GestionInvestigacion_Contacto_ConvocatoriasInternacionales_CristinaPatsourisCeligueta
NuestrosServicios_ParaInvestigadores_GestionInvestigacion_TituloBloque_Transferencia
NuestrosServicios_ParaInvestigadores_GestionInvestigacion_ContenidoBasicoWeb_Texto_Transferencia
The team from the Valorisation and Tech Transfer Area will examine the potential interest and social impact of the research. This team will also review any contractual aspects that may limit the dissemination.
If a company has participated in the project, the Research Management Service will contact it for approval of the dissemination.
When these aspects have been analyzed, the Research Management Service will contact the University's Media Office to carry out an analysis of the appropriate media and channels for its correct dissemination.
NuestrosServicios_ParaInvestigadores_GestionInvestigacion_Contacto_Transferencia_XavierTapiasMateu
NuestrosServicios_ParaInvestigadores_GestionInvestigacion_TituloBloque_GestionEconomica
NuestrosServicios_ParaInvestigadores_GestionInvestigacion_ContenidoWebBasico_Texto_GestionEconomica_Principal
How do I apply for a subsidy?
The information in this section will assist you in the process of searching for funding for your project ideas. If you can't find what you are looking for, you can contact the Research Management Service directly.
NuestrosServicios_ParaInvestigadores_GestionInvestigacion_Enlaces_Herramientas_Investigador
NuestrosServicios_ParaInvestigadores_GestionInvestigacion_Desplegable_GestionEconomica
NuestrosServicios_ParaInvestigadores_GestionInvestigacion_Enlaces_PreguntasFrecuentesGestionProyectos_AyudasPredoctorales
NuestrosServicios_ParaInvestigadores_GestionInvestigacion_Contacto_ServicioGestionInvestigacion
NuestrosServicios_ParaInvestigadores_GestionInvestigacion_Enlaces_EnlacesDeInteres
INTERESTING LINKS
Websites of the main financing organizations both in national and international territory.