conoce_rankings_cabecera-ok
conoce_rankings_introduccion
The University of Navarra has been among the top positions in national and international rankings. These rankings recognize the performance of our professionals and students as well as the quality of education, research and innovation.
conoce_rankings_introduccion2
The rankings measure teaching and learning, international orientation, sustainability, knowledge transfer, research impact, employability and reputation among employers.
But, the University's commitment to excellence goes much further.
conoce_rankings_empleabilidad
EMPLOYABILITY
In Spain,
according to the QS 2020 Employability Ranking
#1
In the world,
according to the Emerging Employability Ranking for Times Higher Education
#45
In the world in connections with the job market,
according to the U-Multirank ranking
#3
In Spain in employer reputation,
according to QS World Ranking
#1
conoce_rankings_sostenibilidad
conoce_rankings_green-flag-foto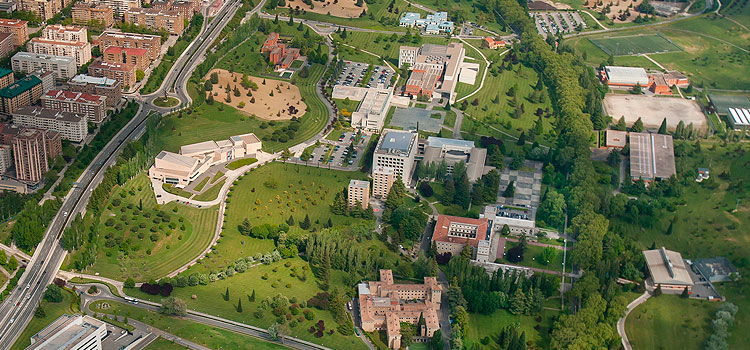 conoce_rankings_sostenibilidad-texto
Environmental management awards
GREEN FLAG

The campus of the University of Navarra received in 2020, for the third consecutive year, the international Green Flag Award for parks and spaces. The award is recognition of the comprehensive management of its green areas and places the campus as one of the best parks in Europe for the level of excellence in its management.
UI GREENMETRIC RANKING

In 2020, the University ranked 146th in the world.
This ranking, designed by the University of Indonesia, evaluates the conditions and policies related to green campuses and sustainability of universities around the world.
SUSTAINABLE DEVELOPMENT GOALS
conoce_rankings_ods-texto
Contribution to the 2030 Agenda
TIMES HIGHER EDUCATION

According to the Times Higher Education Impact ranking, the University ranks among the top 50 universities in the world in its contribution to the UN Sustainable Development Goals of "Decent Work and Economic Growth" and "Life of Earth's Ecosystems".
In global results, THE ranks the University 201-300 in its contribution to the 2030 Agenda.
University centers in the rankings
conoce_rankings_centros-IESE
conoce_rankings_centros-CUN