conoce_campus_san-sebastian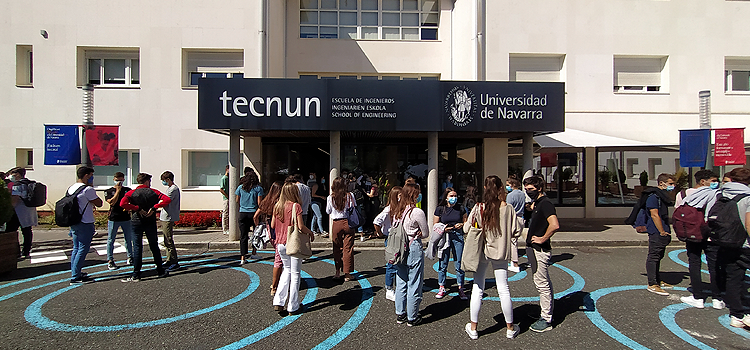 conoce_campus_san-sebastian-texto
The University of Navarra has had a campus in San Sebastian since 1961, when it inaugurated its School of Engineering.
TECNUN currently has two sites. The older one, located on the university campus in Ibaeta, consists of the laboratory buildings, the teaching and representation building completed in 1989, and a multi-purpose building erected in 1996. The other site is located in the Miramon Technology Park and includes classrooms and research laboratories in the areas of Electricity, Electronics and Communications.
TECNUN offers 11 undergraduate degrees, 1 double degree, 4 master's degrees and 1 doctoral program.
In addition, also the Center for Technical Studies and Research of Gipuzkoa (Ceit) is located on the University campus in San Sebastian, with whose researchers the School of Engineering collaborates for the development of its scientific work. In this way, the necessary research in a university institution is complemented with the practical interest of a Center like CEIT, with a marked character of service to the industry.
conoce_campus_san-sebastian-contacto1
conoce_campus_san-sebastian-contacto2
conoce_campus_san-sebastian-enlaces
conoce_campus_pamplona-visita-virtual-titulo