bur17_ponentes-teodoro-luque-imagen2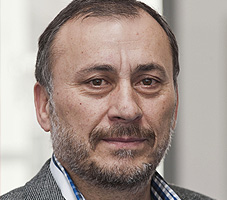 bur17_ponentes-teodoro-luque-titulo
TALLER PARALELO
Becoming in-tuned with students:
Listening, understanding and engaging

Teodoro Luque
UNIVERSIDAD DE GRANADA
bur17_ponentes-teodoro-luque-texto

Teodoro Luque-Martínez was the Project Director of the BioTic Campus of International Excellence at the University of Granada (2009-2016). He is a Professor in Marketing and Market Research Department at the University of Granada (Spain). He has a PhD in Business Administration from University of Seville. He has held various positions including director of department, co-ordinator of master and doctoral programmes.
He was Vice-Chancellor of Granada University for strategic planning and business relationship (2004-08) and Director of Granada Strategic Plan (2002-03). He has published several books and more than 50 articles in prestigious journals (Revista Española de Documentación Científica, Scientometrics, Journal of Marketing for Higher Education, Cities, EURE, Online Information Review, Industry and Higher Education, Information & Management). He has directed research projects with businesses and public administration and has taught master and doctoral studies in more than 20 universities.
He is the director and co-author of Follow-up Studies of Graduates/postgraduates of University of Granada and their Labor Insertion (from 2003 to 2012), also he was de director and co-author of the Economic Impact Study of University of Granada, and the Strategy Plan of de University of Granada.
His research focuses on Higher Education: marketing higher education, university strategic plan, universities ranking and measurement, image and reputation of the universities, universities and cities.