bur17_ponentes-katie-hodgkinson-imagen2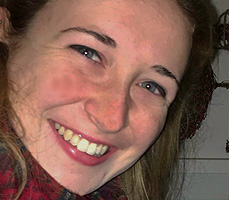 bur17_ponentes-katie-hodgkinson-titulo
MESA REDONDA
Student choice, student voices

Katie Hodgkinson
BLOGUERA DEL TIMES HIGHER EDUCATION
bur17_ponentes-katie-hodgkinson-texto

Katie Hodgkinson is a third year medic at UCL intercalating in Immunology and Cell Pathology. She is volunteer for London Nightline and UCL Marrow, as well as being very involved in UCL MedSoc.
She has always been very interested in reading and writing so she can be found writing for The Medical Student and RUMS Review, as well as writing book reviews for the BMJ.
She loves medical ethics, paediatrics and general practice as well as napping, Girlguiding and blogging. She is never found without a book!