bur17_ponentes-hans-de-wit-imagen2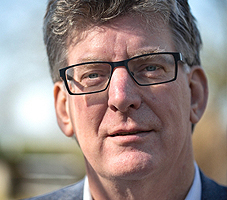 bur17_ponentes-hans-de-wit-titulo
SESIÓN PLENARIA
Global universities and reputation:
internationalization at home

Hans de Wit
BOSTON COLLEGE
bur17_ponentes-hans-de-wit-texto

Hans de Wit is a globally recognized scholar in the internationalization of higher education, previously working as professor at the Amsterdam University of Applied Sceinces and the Università Cattolica del Sacro Cuore in Milan. He is founding member and past president of the European Association for International Education (EAIE).
He is a Member of the Board of Trustees of World Education Services (New York). He is a member of the Internationalisation Advisory Boards of Stenden University of Applied Sciences in The Netherlands, the University of Göttingen in Germany and the Universidad Cooperativa in Medellin, Colombia. He is a Research Associate at the Unit for Higher Education Internationalisation in the Developing World at the Nelson Mandela Metropolitan University (NMMU), Port Elizabeth, South Africa.
He has received several awards for his contribution to the field of international education: EAIE (1999 and 2008), NAFSA (2002), CIEE (2004 and 2006), University of Amsterdam (2006), AIEA (2006 and 2013) and AMPEI (2014).