Digital Campaigns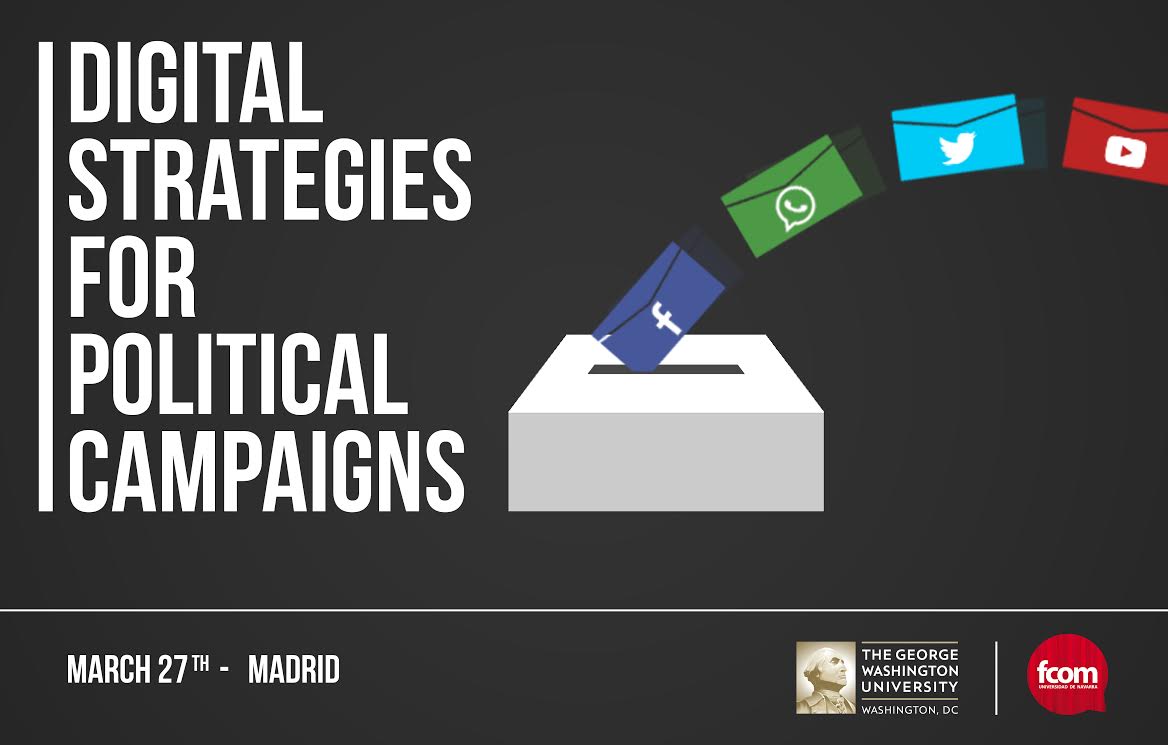 As America's only school of applied politics, the George Washington University Graduate School of Political Management (GSPM) is uniquely suited to deliver a program that combines academic rigor with hands-on know how from those who have led the way in the most consequential jobs in American political and issue campaigns.
GSPM believes that leaders must have the most up-to-date understanding of the new strategies, tools and techniques that are being developed and employed to affect the legislative and political process. Without a clear understanding of them, you will be at a severe competitive disadvantage.
GSPM will present a group of leading American digital strategists to conduct a one-day digital campaign program. It will be comprehensive in scope, focusing on high-level strategy, day-to-day tactics, available tools, and the latest techniques.
This seminar, hosted by the University of Navarra School of Communication, is offered as a result of long cooperation between both institutions, which also includes activities such as the Master's Degree in Political and Corporate Communication, developed in Pamplona and Washington, and the joint program "Engaging Europe" held annually in Brussels with students of both universities.
Lugar: Universidad de Navarra-ISEM Fashion Business School. Zurbano, 73. 28010 Madrid