Semester exchange


The School of Nursing has an important international dimension, which it puts into practice year after year through its partnership agreements with universities in other countries. These enable exchanges for both faculty and students.
This service helps students who would like to do part of their study program at prestigious universities in other countries, as well as students who come from those universities who would like to spend a semester at our School.
semester-exchange-desplegable
This course is open to all undergraduates of partners' universities who would like to spend a semester at the School of Nursing of the Universidad de Navarra and to immerse themselves in the Spanish culture.
Duration: 4-5 months
Dates:
· 1st Semester: From 1 September to 20 December
· 2nd Semester: From 8 January to 16 May
Subjects:
The International student can choose between undergraduate curriculum taught in Spanish* and the following subjects taught in English:
FIRST SEMESTER (SEPTEMBER - DECEMBER)
SECOND SEMESTER (JANUARY - MAY)
What is a ECTS?:
1 ECTS is equivalent to 25-30 hours of student work (including lectures, seminars and exams). More information
Additionally, International Students may apply to attend any of the more than 180 subjects of different disciplines that the Universidad de Navarra offers in English (Economics, Law, Communication, Humanities, Pharmacy, Sciences, Medicine, Architecture and Engineering). The admission will depend on the places available for each course and/or knowledge level requirement.
*Spanish Requirements: "DELE Intermedio" (according to "Instituto Cervantes") it is equivalent to Level B2 (according to Common European Framework of Reference).
Institute of Spanish Language and Culture
During externship at the University of Navarra, students could improve their level of Spanish at the Institute of Spanish Language and Culture of the University of Navarra (ILCE). ILCE is a delegated center of the Cervantes Institute, which offers linguistic courses in Spanish. There are ordinary courses, summer courses and tailor-made courses.
Please, consult fees, dates and types of courses on their web.
Contacto
Clara Cabrera
Facultad de Enfermería
ccabrera@unav.es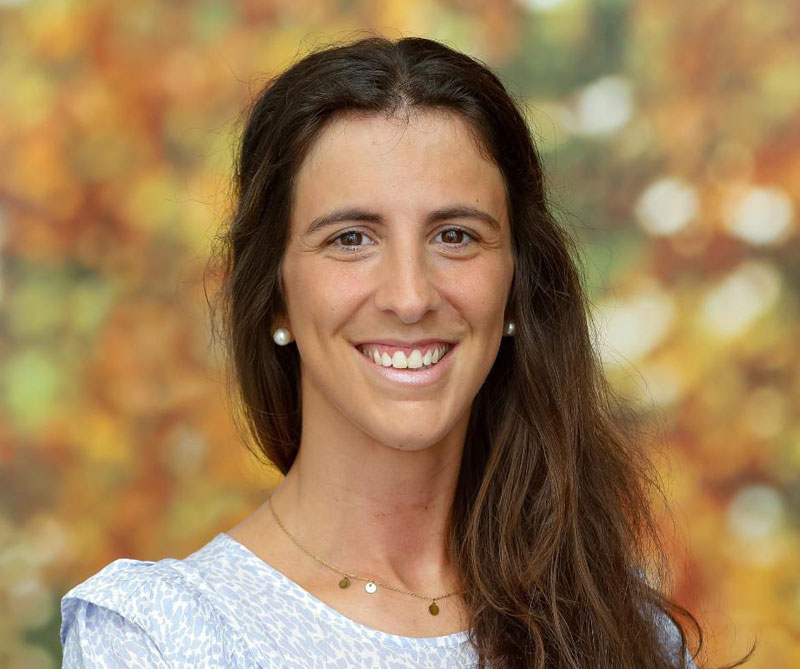 C/ Irunlarrea, 1
31009 Pamplona, España
+34 948 425600
Contactar