International Teacher Training Elective (ITT)
International Teacher Training Elective (ITT)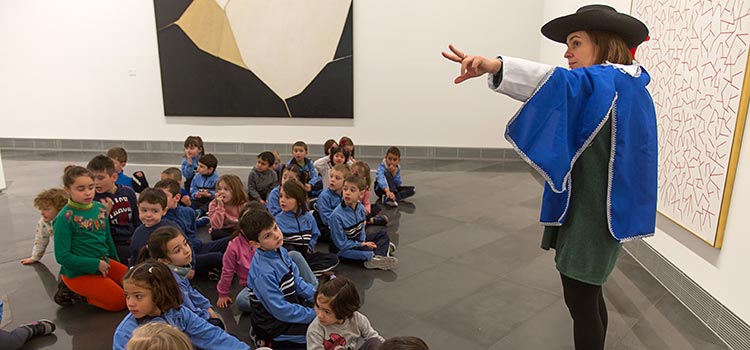 The School of Education and Psychology of the University of Navarra offers an exciting opportunity for student-teachers to spend 1 up to 2 months working with children from 3 to 12 years old at different workshops held at the University of Navarra's Museum.
Throughout different techniques and active-collaborative based learning methodologies, the student will work hand by hand with the educational team of the Museum.
Each program is adapted to the visiting schools and educational level. These workshops can either take place at the Museum, located in our campus, or in a virtual classroom through digital tools.
Participants serve as assistant teachers, gaining practical experience of classroom management and education in Spain. ITT Elective can take place both in Spanish or English* and it is offered at either first or second semester. It can also be included as one or more subjects for a semester in our School.
* A minimum of a B2.2 level will be required for either language
contacto-internacionalidad
Contacto
internacionaleyp@unav.es
Edificio Ismael Sánchez Bella
31009 Pamplona, España
+34 948 425 600
Fax: +34 948 42 56 19
FIRST SEMESTER
International Teacher Training Elective I (6ECTS)

International Teacher Training Elective II (6ECTS)
SECOND SEMESTER
International Teacher Training Elective III (6ECTS)

International Teacher Training Elective IV (6ECTS)