eventos-IS-strategicmanagement-titulo
International Seminar. Strategic management
eventos-IS-strategicmanagement-lecturer
Lecturer

Roger Flanagan is a Professor at University of Reading, UK. He is currently a Visiting Professor at the University of Hong Kong, Tsinghua University, Beijing, Universiti Teknologi Malaysia, University of New South Wales, Australia, and Chongqing University. Previously Visiting Professor in USA, Sweden, Norway, Kenya, South Africa, Turkey, and Croatia.
He was President of the Chartered Institute of Building (CIOB) in 2006-7, a professional institution with 46,000 members in 90 countries. He is has been an examiner at overseas Universities in Malaysia, Singapore, Canada, Hong Kong, China, Australia, South Africa, India, Mauritius, Kenya, Sudan, Zambia, Sweden, Finland, Norway, Holland, West Indies.
Roger has combined an academic career with an industrial career. His industrial experience includes previously being a member of the Board of Directors of Skanska AB for 10 years and a non-executive member of the Board of Directors of Halcrow Group, (now CH2MHill) for 7 years. He has been a member of Board of Directors and Advisory Board member in USA, South Africa, Switzerland, Canada, and Hong Kong.
He has experience of working in UK, Middle East, USA, Canada, Sweden, Finland, Norway, Australia, New Zealand, South Africa, and has undertaken studies for the development of the construction industry in the UK, Canada, Malaysia, South Korea, Japan, China, Sweden, Norway, Libya, and Estonia.
He spoke recently at the ENR Construction Summit in New York, the Master Builders Association of South Africa annual conference in Port Elizabeth, at the Hong Kong Construction Industry Institute in Hong Kong, and at the meeting of the Norwegian Consulting Engineers in Oslo.
eventos-IS-strategicmanagement-lecturer-lateral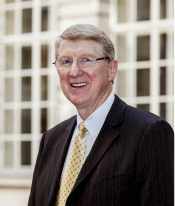 Roger Flanagan. Professor of Construction Management. School of Construction Management and Engineering. University of Reading (UK)