Architecture and the city: Representing Urban Spatial Phenomena in Spain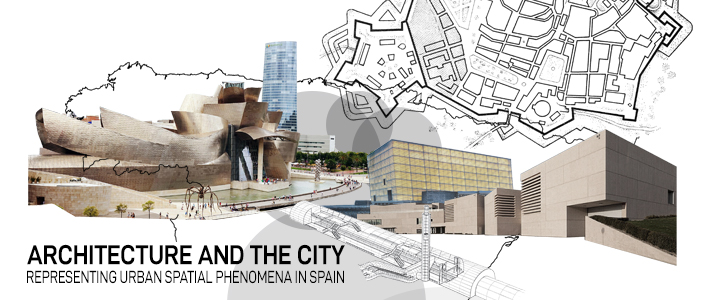 During the past two decades Spain has stablished itself as a key reference in modern architecture internationally. A very particular economic and political conjuncture at the turn of the 20th century gave way to the proliferation of an unprecedented range of projects of all scales characterized by its design innovation and quality. These projects are living proof of the rise of Spain as a global nation as well as a reflection of its rich local culture and geographic diversity; understanding contemporary architecture in Spain requires a comprehensive analysis of all these factors.
This summer program will study architectural projects in its urban context, taking into consideration, not only morphological aspects, but also its socio-political and historical background. Students will learn to observe architecture and to explore different means of representing it by including and abstracting all the different layers, traces, and stories that influenced the design, construction and current life of a great number of case studies. Theoretical classes will be combined with field trips, visits to renowned architecture studios and colloquiums around diverse design issues. Throughout the course, students will develop a travel portfolio where they will take notes, draw and photograph different projects in the cities of Madrid, Bilbao, San Sebastian and Pamplona. At the end of each week, they will generate a series of panels focused on 3 cities/questions during full-day workshops.
Dates

July 13th-July 31st

Registration Deadline

May 17th, 2020

Fees

Fee: 3.200€ / Early bird: 3.100€ (before March 27th)
Preguntas más frecuentes no es un tipo de presentación soportado
Application
Candidates who wish to enroll in the Architecture and City summer course should enroll before May 17th.
Requirement checklist:
1. Application Form.
2. A brief personal statement describing your interest in the program and how the program will support your academic and professional goals.
3. Resume or Curriculum Vitae.
4. Portfolio: examples of your work, no more than 5 pages size A4 submitted as PDF's.
All materials are to be submitted together. Applicants should email all materials as PDFs to internationaletsa@unav.es.
About two weeks after the application deadline students will receive be notified about their enrollment. Also, they will receive instructions on how to proceed with the tuition payment.
Preguntas más frecuentes no es un tipo de presentación soportado