bur17_ponentes-mark-sudbury-imagen2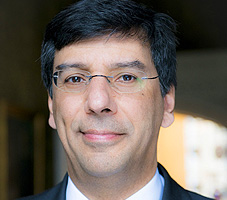 bur17_ponentes-tracy-chalk-titulo
TALLER PARALELO
Marketing and higher education:
a complex relationship

Mark Sudbury
St Mary's University, Twickenham
bur17_ponentes-mark-sudbury-texto

Mark joined St Mary's University, Twickenham, in London, as Vice President for Global Engagement in September 2016. He leads international, communications, marketing and recruitment teams for the UK's largest Catholic university.
For the previous 9 years, he was Director of Communications and Marketing at University College London, where he delivered strategies to help the organisation to become recognised as one of the world's leading universities, in the top 20 in the leading world university rankings.
Mark was the founding Chair of the World 100 Reputation Network, a group which brings together leaders in communications, marketing and international in top global universities.
Earlier in his career, Mark worked for the UK government where he managed communications around legislation which led to a ban on smoking in public places. He was Head of Public Affairs at the Football Association, the governing body for soccer in England, leading on the promotion of women's football and anti-racism initiatives; and started his career at the University of Sussex.