bur17_ponentes-josepm-vilalta-imagen2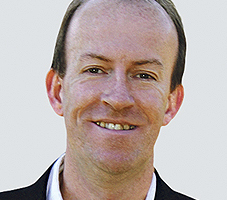 bur17_ponentes-josepm-vilalta-titulo
MESA REDONDA
Best practices in social and
environmental responsibility

Josep Mª Vilalta
Asociación catalana de universidades públicas (ACUP)
bur17_ponentes-josepm-vilalta-texto

Since 2007 he is Executive Secretary of the Catalan Association of Public Universities (ACUP), association formed by the universities of Barcelona (UB), Autònoma de Barcelona (UAB), Politècnica de Catalunya (UPC), Pompeu Fabra (UPF), Girona (UdG), Lleida (UdL), Rovira i Virgili (URV) and Oberta de Catalunya (UOC). He is also de Executive Director of the Global University Network for Innovation (GUNi), composed by the UNESCO, the United Nations University and the ACUP, where the permanent Secretariat relies.
Before he held the following positions and responsibilities: Deputy Director General for Research of the Generalitat de Catalunya, Head of the Evaluation, Studies and University Cooperation of the Generalitat de Catalunya, Head of the Strategic Planification Unit of the Universitat Politècnica de Catalunya, Coordinator of the UNESCO Chair for University Management, Deputy Director of Management of the Laboratori d'Enginyeria Marítima (Ocean Engineering Laboratory) (UPC) and Executive Secretary of the International Centre for Coast Resources. He has lectured in the fields of public management, public policy and university and research management in different universities and centres. He also promoted and coordinated a Master in University Management and Policies.
In the past years he has collaborated with projects and initiatives in different ministries, departments and organisms of the central government, the Generalitat de Catalunya and other autonomous communities. Also with institutions of the European Commission, the OECD, the UNESCO and the European Association of Universities, with governments, administrations and universities of 12 different countries.
He has written more than sixty publications (books, chapters of books, articles and reports) in the following areas: university leadership, management and public policies, organisation, management and university funding, university policies and governance, research management and policy, knowledge management and innovation.
He holds a degree in History and Geography (Universitat de Barcelona), a Master in Public Management (Universitat Autònoma de Barcelona), a Master in Political and Social Theory (Universitat Pompeu Fabra) and a postgraduate degree in Higher Education Management (Open University at Universiteit Twente). He has been a visiting lecturer at the University of London (Great Britain) and the University of Twente (The Netherlands).