bur17_ponentes-elena-chernishkova-imagen2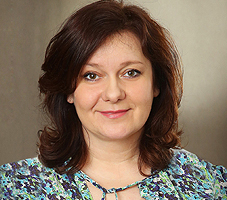 bur17_ponentes-elena-chernishkova-titulo
TALLER PARALELO
The case of Russian Universities

Elena Chernyshkova
SISTEMA CHARITABLE FOUNDATION
bur17_ponentes-elena-chernishkova-texto

Elena Chernyshkova, President of Sistema Charitable Foundation, deputy chair of the Supervisory Board of the European University in Saint Petersburg, member of the board of the Donors Forum and of the Development Fund of the St. Tikhon Orthodox University.
Elena graduated from Moscow State University with a degree in global economic geography.
She is a recognised expert in various aspects of the non-profit sector, such as charity; fundraising; science & education; project-based learning; support of young talents; recruitment, assessment & professional development of senior executives; Russian and foreign international universities and institutes.
Elena founded the Odgers Berndtson Education and Nonprofit Organisations Practice. While running the practice, she also acted as deputy executive director of the Project Office for 5-100, an academic excellence project of Russia's Ministry of Education and Science, for a year until October 2015, when she had to leave the office to join Sistema Charitable Foundation.
Prior to that, Elena worked as Strategic Projects Director at the Skolkovo Moscow School of Management.
In 2001-2009 she worked as an advisor to the Honorary President and founder of Vimpelcom D. Zimin, headed the Zimins Family Office, and became a co-creator and head of D. Zimin's Dynasty Foundation.