bur17_ponentes-dasha-karzunina-imagen2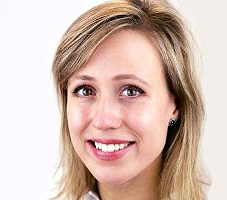 bur17_ponentes-dasha-karzunina-titulo
MESA REDONDA
How do rankings interact with student expectations?

Dasha Karzunina
QS
bur17_ponentes-dasha-karzunina-texto

As International Education Specialist in the QS Intelligence Unit, Dasha specialises in market research has been leading on the global insight project into student motivations, having run focus groups and surveys with prospective international students all over the world. She combines a largely public-facing role with extensive involvement in the unit's research, analysis and rankings delivery.
Leading on key partner and client relationships, she regularly liaises with university officials and presents at higher education conferences worldwide. She has also been leading on the QS University Rankings: Emerging Europe and Central Asia project since its inception in 2014.
She comes from a student leadership background, having represented the academic interests of over 30,000 students in one of the biggest Students' Unions in the UK. She has a BSc in Maths and Philosophy from the University of Nottingham.