bur17_ponentes-adriana-perez-imagen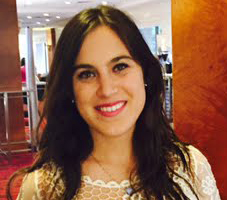 bur17_ponentes-adriana-perez-titulo
MESA REDONDA
Student choices, student voices

Adriana Pérez
DOCTORANDA DE LA UNIVERSIDAD AUTÓNOMA DE MADRID
bur17_ponentes-adriana-perez-texto

Adriana is a lecturer and researcher in business organisations and the internationalisation of higher education at the Universidad Autónoma de Madrid (UAM) in Spain. She was also a trainer for the EAIE Spring Academy 2016. Adriana has a Bachelor´s degree in translation and interpreting (English and German) and a Master's degree in international relations with Latin America; she is also completing her MBA and studying for a PhD on strategies for welcoming international students, with a special focus on services provided and volunteer associations.
During her six years as head of the International Relations Office in the Faculty of Business and Economics at UAM, she was constantly in contact with local and international students, university partners and colleagues. Since 2005 she has volunteered for the Erasmus Student Network, serving variously as national representative, president of the UAM chapter, project coordinator and research member.
She has recently been appointed as an evaluator for Spain's Erasmus+ national agency. Adriana is currently a Steering group member of the EAIE Expert Community Mobility Advising.