He is currently Artistic Director at the HangarBicocca in Milan, President of the Advisory Commission on Plastic Arts at the Botín Foundation and Director of Art at the Per Amor a l'Art Foundation. He helped establish the Museo Reina Sofía and was later Director of the Tate Modern in London (until 2010) and other museums, including the IVAM and the Serralves Contemporary Art Museum in Oporto. An internationally renowned curator, he formed part of the curating team for the 1997 Venice Biennale, "Future, Present, Past," which was directed by Germano Celant. He graduated with a degree in Art History from the Universitat de València, pursued a postgraduate degree at Yale University and graduated with a History of Modern Art degree from New York University. He was part of the Independent Study Program at the Whitney Museum in New York, a groundbreaking training program for curators.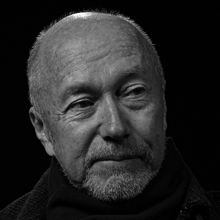 An art historian and independent curator based in Havana, Cuba. He helped organize and was a member of the artistic team at the first Havana Biennial Art Exhibition in 1984. He has curated exhibitions in over 70 countries. He combines his curatorial activity with art theory research and art criticism. He has written several books about art and art theory, and has had over 600 essays and articles published in journals such as ArtNexus, Artforum and The Oxford Art Journal. He was assistant curator of the New Museum of Contemporary Art from 1995 to 2009, and is currently an advisor and tutor at the Rijksakademie van Beeldende Kunsten in Amsterdam and other international centers. He was artistic director at PHotoEspaña (Madrid) from 2010 to 2013. He has organized and participated in numerous international symposia and has given lectures and seminars at universities and other institutions in nearly a hundred cities. He was awarded the Guggenheim Fellowship (New York) in 1990, and received the award for the 10 best books published in Cuba that same year. In 1998, the Argentinean section of the International Association of Art Critics selected him as the Latin American critic with the most notable career (along with Paulo Herkenhoff).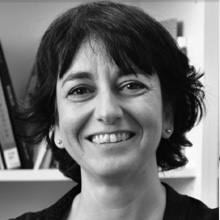 Assistant Professor of Art Theory at the University of Navarra's School of Humanities and Social Sciences and Manager of the Academic Area of the Museum University of Navarra. She has directed the Master's Degree in the Art Market at Universidad Nebrija for 10 years and has also been Professor of Aesthetics and Art Theory in the Department of Fine Arts at the same university. As a cultural manager, she has worked as director of the Claves de Arte Foundation and the Félix Granda Foundation in Madrid. She was awarded a PhD in Art History from the Universidad CEU San Pablo and a degree in Geography and History from the Universidad Complutense de Madrid. She also studied for an MBA at Nebrija Business School and earned a degree in Philosophy from the University of Navarra. Her research centers on the mediation and reception of works of art, with a particular focus on the work of American artist William Congdon. He was the subject of a book she published in 2006, titled Un pintor americano en Italia. William Congdon (1912-1998), as well as a number of articles. She is a member of the group Cross-Sectional Studies in Contemporary Art at Universidad Nebrija, where she has worked on the Art System research area and is currently collaborating on the Art and Science area. She is also a member of the Chair of Contemporary Art at the University of Navarra.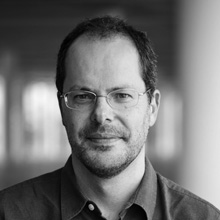 Curator of the upcoming edition of the São Paulo Art Biennial (2018), he is Director and Head Curator of the Colección Patricia Phelps de Cisneros (CPPC), which is based in New York and Caracas. He has been curator of Latin American art at the Jack S. Blanton Museum of Art at the University of Texas at Austin (2002 to 2008); chief curator of the sixth Mercosul Biennial in Porto Alegre (2007); director of visual arts at the Americas Society in New York (2000 to 2002); coordinator of exhibitions and programs at Casa de América in Madrid (1999 to 2000); and founding curator of the University of Essex Collection of Latin American Art in Colchester, UK (1993 to 1998). He received a PhD in History and Art Theory from the University of Essex and a master's degree in Latin American Studies and History of Art from the University of Aberdeen. He is a visiting professor for the International Leadership Program in Visual Arts Management (ILPVAM). He is a collaborator on the Tablero project (a virtual platform in Latin America), which concerns the link between education and art and the role of artists in the mediation of their work, and emphasizes the "intention" of the creator as a key element for understanding and communicating what we see or experience as art. He has published important essays and delivered numerous lectures.
Profesor invitado en la asignatura Museolab. Licenciado en Biología por la Universidad de Navarra en 1989, Doctor en 2009 por la misma Universidad, realizó su tesis doctoral sobre educación en Museos. Ha realizado estancias en la Universidad de Estocolmo o en la Southern Methodist University para aprender diversas metodologías educativas. Profesor Asociado de la Universidad de Navarra desde 2007. Acreditado como Profesor Contratado Doctor en 2017. Es el responsable del Área Educativa del Museo Universidad de Navarra desde su inauguración en 2015. Autor de más de 7 libros sobre educación, ha publicado artículos en revistas como Archivo Español de Arteo Environmental Education Research. Y reconocido un sexenio de investigación.
Head of the Exhibition Department at Casa Encendida in Madrid since 2015. She has been a curator at the MUSAC in León and head of programming for the Laboratorio 987 space. She has worked as a project manager at the Santander Foundation. As an independent curator, she has organized exhibitions at galleries and art centers such as Maisterravalbuena and Liebre in Madrid, Invaliden 1 in Berlin, Matadero Madrid, CA2M and the ARCOmadrid fair. She has co-directed and participated in a number of courses, including: "Cultural Management" at Universidad Carlos III de Madrid at the Círculo de Bellas Artes (2008); the conference "Produce. Exhibit. Interpret. Strategies and Conflicts in Today's Curatorial Practice" at the MUSAC in León and Matadero Madrid (2009); the Contemporary Spanish Art Study Sessions (Helga de Alvear Foundation / Casa Encendida and the Museo de Arte Contemporáneo Gas Natural Fenosa); and "Curating the Present" at Casa Encendida in Madrid, since 2013. She has a degree in Art History from the Universidad Autónoma de Madrid and is an assistant professor at Universidad Complutense de Madrid. She makes regular contributions as an art critic to specialized publications and participates as a jury member for national and international prizes.
Professor of Art History. His pre- and postdoctoral research focuses on the different spaces and systems of artistic training, traditional workshops, private studies, official academies and fine arts schools. In this regard, his doctoral dissertation "La búsqueda de una identidad. La escultura entre el gremio y la academia" (1741-1833), Madrid, FUE, 2001, and his involvement in the platform "La formación del artista: investigación y capitalismo académico" (2012-2013), promoted by the Museo Reina Sofía, are worth noting. In 2005, he received a scholarship from the Postdoctoral Scholarship Program in Spain and Abroad awarded by the Ministry of Science and Innovation, and between 2011 and 2015, he worked as a researcher on the project "El Discurso de la Modernidad" (HAR2010-16277). These scholarships allowed him to dedicate a year to academic mobility (UPC, Barcelona) and to undertake several research visits (at Università Iuav di Venezia and the Bibliotheca Hertziana in Rome, among others). He has written more than 30 academic contributions related to art and architecture from the 18th to the 20th centuries, including "De artistas e historiadores. Cicognara, Ceán y el programa escultórico para el Museo del Prado" (2007), the exhibition "Loewe años 60 cuestión de estilo" (2008) and "La enseñanza del dibujo en la España moderna" (2015). His teaching career is linked to the ESARQ School of Architecture at the University of Navarra. He is currently coordinator of the Degree in Design at this center.
Professor of Media and Image Law at the University of Navarra's School of Communication. She has been a visiting professor at the University of Oxford as part of its Comparative Media Law program; at University Paris 2 Panthéon-Assas; in the Doctoral Program in Public Liberties and Fundamental Rights run by the Universidad de Salamanca and the Universidad Panamericana (Mexico City); in the Doctoral Program in Information Law run by UNAM, the Universidad de Occidente and the Universidad Iberoamericana; and the Intellectual Property Law subject within the Master's Degree in Digital Creation and Communication at the Universidad de A Coruña. She was the principal investigator on the R&D project "Transformación de las televisiones autonómicas," funded by the Ministry of Innovation and Competitiveness. She has been involved in eight other funded research projects on public service television, intellectual property in the digital environment, and the conflict between the rights relating to the personality and freedom of expression. She has written eight books, including Derecho de la Comunicación: Guía jurídica para profesionales de los Medios (ed. Eunsa, Pamplona 2016, and Bosch, Barcelona 2011), La reforma de la televisión pública española (Tirant lo Blanch, Valencia 2007), El derecho a la propia imagen (first edition Madrid 1997 and second edition Mexico City 1998); 30 articles in indexed journals and 28 book chapters. She is a member of the International Media Lawyers Association (IMLA) and ran the academic journal Communication & Society from 1997 to 2013.
Es doctor en historia del arte y curador de exposiciones. También ha sido profesor de historia de la fotografía en la facultad de bellas artes de Cuenca durante 25 años, así como crítico de arte. Entre 2004 y 2006 fue comisario general de PHotoEspaña.

Ha comisariado numerosas exposiciones: Mexicana, fotografía moderna en México (IVAM Valencia 1998); Fotografía pública (Museo Reina Sofía Madrid 1999-2000); Variaciones en España (varias sedes 2004); Del paisaje reciente (ICO Madrid 2006); De viaje (varias sedes 2008-2009); El fotolibro latinoamericano (París, Madrid, Nueva York, Río, Sao Paulo, Buenos Aires, Lima 2012-2014), Manuel Álvarez Bravo una biografía cultural (Palacio de Bellas Artes México 2012), etc.

En 2011 publica El fotolibro latinoamericano en cuatro ediciones, premiado como mejor libro del año de historia de la fotografía en los Rencontres de Arles 2012.
En 2014 presenta en el Museo Reina Sofía de Madrid la exposición Fotos & libros España, que en 2016 viaja al Museo Amparo de Puebla, México. Esta muestra y el libro del mismo título es resultado de varios años de trabajo con el museo. El año siguiente realiza en el MACBA de Barcelona la exposición 'Miserachs Barcelona', dedicada monográficamente al fotolibro 'Barcelona blanc i negre', publicado en 1964.

En 2016 y 2017 dirige el festival Valongo en Santos, Brasil. Participa como comisario invitado en la exposición 'Lo nunca visto. Del informalismo al fotolibro de posguerra' en la Fundación Juan March de Madrid y organiza la exposición 'Nueva York en fotolibros' en el Centro José Guerrero de Granada. En 2017 organiza las exposiciones 'Campano en color', presentada en el Canal de Isabel II de Madrid, y 'Fenómeno fotolibro' celebrada en Barcelona en el CCCB y la Fundación Fotocolectania, donde prepara 'La biblioteca es el museo'. En 2018 presenta la exposición "La cámara de hacer poemas" en la Biblioteca Nacional de España, comisariada junto a Juan Bonilla, y "Ricardo Cases / Estudio elemental del Levante" en el Canal de Isabel II madrileño.
Adjunct Professor of Contemporary Art History at the Universidad Complutense de Madrid and academic secretary of the Master's Degree in Contemporary Art History and Visual Culture organized by the UAM, UCM and Museo Reina Sofía. He teaches art criticism subjects as part of the Master's Degree in Cultural Journalism at the Universidad CEU San Pablo and is curator in the Master's Degree in the Art Market at Universidad Nebrija. He is director of the international photography journal Exit Imagen y Cultura and a critic for El Mundo newspaper supplement El Cultural. Since 1999, he has worked for the curatorial office and production agency RMS La Asociación, with which he has carried out projects such as Impossible Show (Temporary Gallery, Cologne, 2013-2014); El gabinete de un aficionado (Center d'Art La Panera, Lleida, 2013): Sexy Books (Matadero, Madrid, 2012); Contextos en desuso (Centre d'Art La Panera, Lleida, 2012); Sur le dandysme aujourd'hui (CGAC, Santiago de Compostela, 2010); and Entornos próximos (ARTIUM, Vitoria, 2008); NIT_CASM: Madrit! Entresijos y gallinejas (Centre d'Art Santa Mònica, Barcelona, 2007), and launched RMS, El Espacio (Madrid, 2010-2012), a laboratory for testing projects. He co-directed the Image Symposium in the Community of Madrid (2005-2009) and the Contemporary Spanish Art Conference organized by the Helga de Alvear Foundation, Casa Encendida and the Museo de Arte Contemporáneo Gas Natural Fenosa (MAC) (2012-2013). He has co-directed the course "Curating the Present" at Casa Encendida in Madrid, alongside Tania Pardo, since 2013. He has also directed the visual arts training program Madrid 45 in the Community of Madrid since 2015. He has written in numerous catalogues for institutions such as the Centre Pompidou-Metz, the Venice Biennale, the Kunsthall Grunland in Porsgrunn, Norway, MoMA PS1 in New York, Tranzit in Prague, the Regional Contemporary Art Fund of Lorraine and the Musée des Beaux-Arts de Dijon.
Visual artist, photographer and expert in the edition and conservation of artistic photography. Co-director of the Museum University of Navarra. His work has been exhibited in museums such as the Museo de Arte Contemporáneo in Madrid ("Building Bridges" at PHotoEspaña in 2007), the Centro Andaluz de Arte Contemporáneo in Seville, the Museo Reina Sofia ("Room for Love" in 2000), the Moscow House of Photography, the National Museum of Photography in Bradford and the Palau de la Virreina in Barcelona ("Angel's Flight" in 2004), and in galleries such as the Elba Benitez in Madrid ("Moonlight" in 2003) and Espaivisor in Valencia. He studied Geography and History and Information Sciences at the Universidad Complutense de Madrid. Since 1986, he has worked as a fashion photographer on numerous national and international advertising campaigns for the German, English, Portuguese, Italian and Japanese editions of Vogue magazine. In 1990, he won the Cecil Beaton Photography Award. In addition to his own work, in the 1990s, he set up a specialized photographic laboratory for producing high-quality prints for numerous exhibitions all over the world. He has been associated with Rafael Levenfeld since 1996 and has carried out important work to archive and preserve photographic collections. Together they have curated a number of exhibitions and edited books.
Lourdes Flamarique is a Professor of Philosophy. She has been Director of the university-accredited Master's Degree in Philosophy at the University of Navarra. She undertook her postdoctoral stay at the Ludwig-Maximilians-Universität München and was a visiting scholar at Boston University. Her research work focuses on current trends in philosophy and art theory. With over 20 years' experience of teaching contemporary philosophy, she has participated in interdisciplinary research projects, including "La articulación contemporánea de los saberes" (1994-1996), "Teoría y análisis de los discursos. Estrategias persuasivas y de interpretación" (2005-2008) and "Cultura emocional e identidad" (2010-2017), and in research projects related to the theory of modernity and philosophy of contemporary culture, including "Perspectivas sociológicas de la civilización" (2001-2003) and "El proceso civilizatorio y la dinámica de la cultura: antecedentes filosóficos y teorías sociológicas contemporáneas" (2003-2005). Her recent titles include: "El arte como hermenéutica de sí mismo. Sobre la modernidad del arte"; "From the Psychologization of Experience to the Priority of Emotions in Social Life"; "Metaphor and Argumentative Logic – A Crossroads Between Philosophy and the Language Sciences"; "Sobre el embrujo de realidad de los sueños. Freud, Joyce y Proust"; "A Revolution in Urban Lifestyle: Mad Men's Narrative Revisited as a Social Lab"; "La ficción de la conciencia moderna y la nostalgia de la identidad. Su representación literaria"; and "La tesis del final de la modernidad y las tendencias de la filosofía contemporánea."
A visual artist based in Chicago, Illinois. Professor of Art Theory and Practice at Northwestern University (Evanston, Illinois) and the College of Architecture, Design and the Arts at the University of Illinois at Chicago. He has a degree from Williams College, Massachusetts, and a Master's Degree in Art from the School of the Art Institute of Chicago. His work focuses on themes such as climatology, meteorology, science and architecture, and he collaborates with astrophysicists and meteorologists on projects such as the trilogy of audiovisual pieces "Le Baiser/The Kiss" (1999), "Climate" (2000) and "In Ordinary Time" (2001). He has had individual exhibitions at centers such as the Art Institute of Chicago, the Krefeld Suite at the Haus Lange and Haus Esters museums (Krefend, Germany), the Museo de Arte Contemporáneo de Monterrey and the Museo Tamayo Arte Contemporáneo, the Barcelona Pavilion at the Mies van der Rohe Foundation, and the Museum of Contemporary Art in Chicago. He has exhibited works at the São Paulo Art Biennial, InSITE in San Diego, "Tempo" at the Museum of Modern Art in New York, "Moving Pictures" at the Guggenheim in New York and Bilbao, the Whitney Biennial at Whitney Museum of American Art in New York, the Liverpool Biennial in Liverpool, and "Documenta 12" in Kassel. He has received the National Endowment for the Arts Fellowship, the Media Arts Award from the Wexner Center for the Arts, the John D. and Catherine T. MacArthur Foundation Fellowship, and the John Simon Guggenheim Foundation Fellowship.
She has a PhD in Teaching and is an Associate Professor of Theory and History of Education in the University of Navarra's Department of Education, where she teaches Plastic and Audiovisual Education in the teaching degrees and coordinates the Education Practicum. She also teaches Family Education and Adolescents in the Master's Degree in Marriage and the Family at the Institute of Family Sciences. Her research focuses on aesthetic and artistic education, from a broad standpoint that ranges from the formal school setting to the non-formal setting (cinema, museums, etc.). In this regard, she is concerned with new, more flexible forms of innovation in education that incorporate the different arts and allow for collaboration between different contexts and professionals (educational and cultural institutions, artists, social organizations, etc.). Her works include: "Retos de la Educación Social," "La educación estética ante una cultura audiovisual," "Una voz diferente en educación moral" and "La virtualidad educativa del cine." She coordinates the research group VOICES (Voices of Innovation and Creativity in Education and Society) and has participated in research projects, including "Education for Social Participation" (research line that addresses artistic education and social participation) (2000-2002). She undertook a research stay with the PLACE group (Pedagogy, Language, Arts and Culture in Education) in the Faculty of Education at the University of Cambridge in 2013 and with the School of Education at Durham University.
Curator of the Museum University of Navarra and Manager of its Curatorial and Collections Department. He is an ANECA-accredited professor who works in the Department of Art History at the UNED Associated Center in Pamplona and the Chair of the Heritage and Art of Navarre. From 2012 to 2015, he was Adjunct Professor in the Department of History, History of Art and Geography at the University of Navarra. A holder of a PhD in Art History, his priority lines of research have focused on the fields that have marked his career: silver and jewelry, heritage conservation and documentation, photography and contemporary art. He has curated exhibitions related to such fields at the Mencos de Tafalla Foundation and the Museum University of Navarra, where he is also responsible for coordinating exhibitions. He has been part of the research team for several projects related to heritage documentation in Navarre and Guipúzcoa. His books include Fotografía navarra. La colección del marqués de la Real Defensa (2014) and Un viaje por el Mediterráneo. Fotografías de la V peregrinación a Tierra Santa y Roma en 1909 (in press). He has also published numerous book chapters, articles in specialist journals and records in exhibition catalogues. He has appeared as a speaker at national and international conferences, courses and lecture series.
Coordinator of the Building Bridges program at the Museum University of Navarra and Associate Professor at the University of Navarra's School of Architecture. He has a degree in Art History and a PhD in Information Sciences from the Universidad Complutense de Madrid. He has been a professor at the Universidad de Castilla-La Mancha (School of Fine Arts in Cuenca) and Universidad Carlos III de Madrid, and a visiting scholar at the Université de Provence and New York University. He has published research projects in books and specialist journals such as History of Photography, Goya and Revista de Occidente. He wrote the book Yuri Gagarin y el conde de Orgaz. Mística y estética en la era espacial (Jorge Oteiza, Yves Klein, José Val del Omar) (Museo Oteiza, 2014), edited an anthology of texts by José Val del Omar titled Escritos de técnica, poética y mística (La Central / Museo Reina Sofía, 2010) and co-edited, with Horacio Fernández, Fotos & libros. España 1905-1977 (RM/Museo Reina Sofía, 2014). He was assistant curator for the exhibition "Desbordamiento de Val del Omar" at the Museo Reina Sofía (2010), and curator of "Norte de África. Javier Ortiz-Echagüe" at the Museu d'Art de Catalunya (2013).
Holder of a PhD in architecture. Professor of Design Projects at the University of Navarra's School of Architecture. He is a member of the research group "Applied Creativity." He was a member of the research team "Territories of Architecture," which studied the relationship between architecture and contemporary art collection practices in the Middle East. He undertook a research stay at Columbia Graduate School of Architecture, Planning and Preservation in New York, where he curated, designed and produced the exhibition "Architecture or Revolution." He was curator of the exhibition "Remains of Regional Identities" at the Cervantes Institute in New York. In 2013, he was assistant to curator Chus Martínez at El Museo del Barrio in New York. He was a member of the research team for the exhibition "Collecting" at Studio-X Istanbul.
She is currently a member of the Museum University of Navarra's management committee and runs the Visitor Service and Communication and Development departments, where she is responsible for establishing the brand strategy and ensuring that the artistic program is disseminated and positioned correctly. In addition to attracting private and corporate collaborators to fund the center, her main task is to publicize the Museum's activity to a range of target audiences: university students, residents of the city, and national and international visitors. Promotion of the face-to-face experience is complemented and enhanced via digital communication channels. She has a degree in Information Sciences and a Diploma in Audiovisual Production and Screenwriting from the University of Navarra. She has completed a number of subjects in the Degree in Marketing Management at the UOC, and undertook a Master's Degree in Online Marketing at ICEMD-ESIC.
She previously worked for the University of Navarra's Office of the Vice President of Communication, where she was entrusted with the creation of a single corporate brand from the 54 that coexisted at the time. She was responsible for producing the cultural journal Nuestro Tiempo, where she increased revenues by 450% and reduced costs by 85%. She redesigned the 32 academic journals of the University of Navarra's Publications Service and introduced a quality plan to boost their international impact.
Before that, she created the first marketing department in a hospital (the Clínica Universidad de Navarra) and redesigned the department of patient services. She began her professional career in the editorial offices of various media outlets, in marketing and advertising, and in communication and marketing consultancy for companies.
A faculty member who teaches contemporary art in the Department of History, History of Art and Geography at the University of Navarra, where she received a PhD for a project that focused on the photography of José Ortiz-Echagüe. She is deputy director of the Humanities Management Board, and for 16 years was in charge of Management and Research of the University of Navarra Photography Collection, which now forms part of the Museum University of Navarra collection. She launched the Diploma in Curatorial Studies taught by the School of Humanities and Social Sciences, which she directed until June 2016. Her lines of research focus on iconography, Navarrese heritage and the history of photography. She has participated as the author of several volumes of the Catálogo Monumental de Navarra. She was the principal investigator for the project "Los géneros fotográficos en España a lo largo del siglo XIX: una visión de la imagen a través del retrato" and has led several research projects and doctoral dissertations related to photography and contemporary art. At the same time, she has curated several exhibitions related to her research topics, the most recent of which was titled: "A través de la cámara oscura: técnicas fotográficas en el entorno del carlismo que acoge el Museo del Carlismo en Estella." She has given numerous lectures and courses on the conservation of photography, management of heritage collections and protocols for the conservation and dissemination of heritage works.
Director of Bombas Gens Art Center in Valencia, editor of the journal Concreta and exhibition curator. She has a degree in History and Art Theory from the Universidad Autónoma de Madrid. She has been a curator at the Institut Valencià d'Art Modern and artistic director at the Antoni Tàpies Foundation in Barcelona, where she organized numerous exhibitions on the works of Chris Marker, Renée Green, Rainer Oldendorf, Eulalia Valldosera, Victor Burgin, Asger Jorn, Isidoro Valcárcel Medina, Jon Mikel Euba, Alejandra Riera and Steve McQueen, among others. In 2006, she edited the eighth volume of Tàpies. Catalogue Raisonné, which covers the artist's work from 1998 to 2004. She has been a curator at Manifesta 4 (Frankfurt, 2002), Medellín International Art Encounter (2011) and the 31st São Paulo Art Biennial (2014). She was part of the management team for the "Art and Thought" program at the International University of Andalusia from 2000 to 2014, and co-editor of the journal Afterall from 2007 to 2014. She completed her degree in History and Art Theory at the Universidad Autónoma de Madrid and has given lectures on art theory and artistic management at numerous centers and universities. She has also published many articles in books and catalogues and contemporary art journals such as Parkett, Afterall and Concreta.
Professor of Art History at the Universidad Autónoma de Madrid. Professor of the subject "Current Theoretical and Critical Trends. The Expansion of Curatorial Formats" as part of the Official Master's Degree in Contemporary Art History and Visual Culture. UAM / UCM / MNCARS. She has taught the subject "Curating" as part of the Master's Degree in the Art Market and Management of Related Companies at Universidad Nebrija, and the subject "Curatorial Strategies. Past and Present" in the MA in Curating at the Royal College of Art in London. Between 2001 and 2006, she was Head Curator and Head of Research and Education at the Museo Patio Herreriano in Valladolid, and between 1996 and 2001, she was Curator of Documentation and Research for the Contemporary Art Collection. Her research focuses on the following areas: the history of exhibition models and curatorial practice in contemporary art, the art of the second half of the 20th century, and contemporary art in Spain and Latin America. She has participated in the following research projects (among others): "Modernidad(es) Descentralizada(s): Arte, política y contracultura en el eje trasatlántico durante la Guerra Fría (2015-18)"; "European Museums and Libraries in/of the Age of Migrations (2011-2014)." Her titles include: "El Museo de la Calle. Art, Economy and the Paradoxes of Bartering"; "What if an institution was curated? Intermediae as an institutional hypothesis"; "The Uncertainty of Display. Exhibitions In-Between Ethnography and Modernism"; and "El feminismo en los museos: discursos expositivos y relatos museográficos en España desde los años noventa."
Es fundador y director de LaAgencia, productora independiente de arte, ciencia y tecnología. Ha trabajado con el Museo Nacional Centro de Arte Reina Sofía, ARCOmadrid o Fundación Telefónica, entre otros; e internacionalmente con Rhizome, Kunsthal Aarhus, Dinamarca, el festival ToShare de Torino, V2 de Rotterdam, o la Universidad de Plymouth en el Reino Unido.
Ha producido numerosas exposiciones y desde 1999 colabora con la Feria ARCOmadrid encargándose de los programas de arte ciencia. Es director de la NewArtFoundation y desde 2008 ha asumido la dirección de proyectos del festival ArtFutura. A lo largo de su trayectoria profesional ha desarrollado un alto grado de conocimiento y experiencia en la gestión, producción y desarrollo de programas, eventos y exposiciones en los que el arte, la ciencia y la tecnología se cruzan generando propuestas que precisan para su ejecución de equipos multidisciplinares extremadamente especializados. Una actividad en el desarrollo de programas de colaboración e investigación entre la universidad, la industria y el arte englobados en un concepto de I+D+I alternativo.