Well-rounded philosophical training
The School strives to provide its students with a well-rounded philosophical education and prepare them to be teachers and scholars with a thorough knowledge of classical and modern thought.
Figures
the number of centers in close partnership: the School of Humanities and Social Sciences, the School of Theology, the School of Canon Law and the Higher Institute of Religious Sciences.

Interdisciplinary research to serve society
The research conducted at the Schools of Ecclesiastical Studies has an interdisciplinary approach, which contributes to the depth of the study programs taught by the University of Navarra, and aims to respond to the deepest concerns of modern society.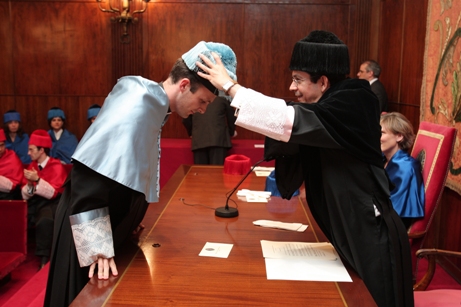 Figures
volumes of Cuadernos de Filosofía published to date.

Una facultad abierta al mundo
Uno de los rasgos más característicos de la Facultad Eclesiástica de Filosofía es el elevado número de estudiantes de los cinco continentes que cursan programas académicos en alguno de los tres centros.
Figures
of the students at the School of Ecclesiastical Philosophy are of international origin.

An educational mission with a Christian identity
The training provided is designed to examine philosophical problems and key issues in terms of science and culture with an open attitude towards divine revelation.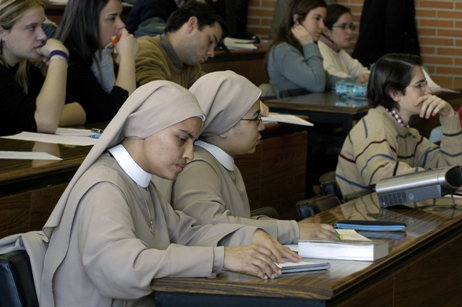 Figures
the year the School was established by the Holy See, in accordance with the norms of the Apostolic Constitution Sapientia Christiana.