University of Navarra ranked second in Spain in approach to cancer
The ranking of the journal U.S. News & World Report puts the academic centre among the top 80 most relevant institutions in the world with regard to research and treatment of cancer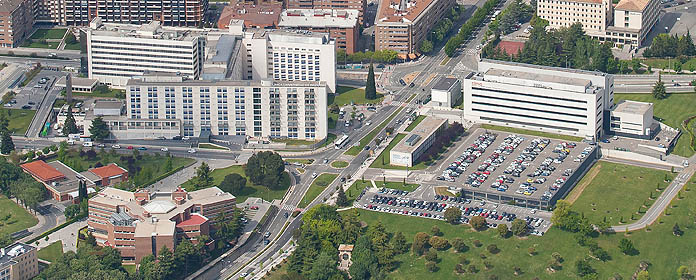 The University of Navarra, in conjunction with the Clínica Universidad de Navarra as teaching hospital, is the second most highly regarded institution in Spain in terms of approach to the causes, prevention, diagnosis and treatment of cancer. This is according to the annual ranking conducted by Clarivate Analytics for the journal U.S. News & World Report, which includes in the top 250 only four Spanish centers: Universidad de Barcelona (ranked 35), Universidad de Navarra (80), Universidad Autónoma de Barcelona (122) and Universidad de Salamanca (249). The fields evaluated include advances in specialties such as gynecological oncology, neuro-oncology, surgical oncology, radiological oncology, oral oncology and dermatological oncology.
The report analyzes, for this year, the 1500 principle educational institutions in 81 countries; last year it covered 75 countries. Taken into account are indicators such as national and international reputation for research, the total number of high-impact scientific publications, international collaboration in scientific projects, and the number of published articles in the top 1% of citations for the area of research. Thus, the Best Global Universities ranking focuses specifically on academic research and reputation.
Proton Therapy Unit
The Clínica Universidad de Navarra is currently building, on its Madrid campus, a proton therapy unit, which will be the most advanced in Europe and which will be a strategic part of the Cancer Center. The new unit, which will open for treatment of patients in the first trimester of 2020, applies technology used in 27 academic centers, including international reference centers for the treatment of cancer.