Quiénes somos
Letter from the Dean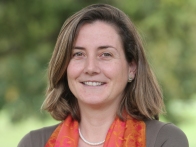 Dear Friends,
Welcome to the School of Humanities and Social Sciences at the University of Navarra, a center for studies that strives every day to meet its objective of training tomorrow's humanists, to prepare them for a professional career in the knowledge society. Our academic programs are divided into two areas: the Humanities, with degrees in Philosophy, Philology, History and the Humanities; and the area of Education, with degrees in Education, Early Childhood Education and Primary Teaching.
The School provides its students with a well-rounded theory-based education before organizing internships, especially in the areas of Education and the Humanities. Furthermore, the range of double degree programs in partnership with the School of Communication (for the degrees in Philology, Philosophy and History), and with the School of Law (for the Degree in Philosophy), enables students to create highly skilled professional profiles, covering both theory and practice, and thus work in a wide range of professions. Likewise, the double degrees in Education and Early Childhood Education and in Education and Primary Teaching provide students with specialized training in the field of education that broadens their outlook of the needs and possibilities in their professional field.
It should also be underlined that the international vocation with which the School of Humanities and Social Sciences was created has become stronger over the years and has led to an increasing number of exchange programs with universities all over the world. In turn, our School welcomes students from all over the world, who are quickly filling up our classrooms to carry out university-accredited programs such as the Bridge Year Program, the Bachelor of Arts and the Master's Degree in Liberal Arts. We also have a wide range of master's degree programs (Secondary School Teaching, Contemporary Studies, Philosophy, Educational and Psychological Intervention, etc.) and three doctoral programs (Philosophy, Education, and Arts and Humanities).
As you can see, ours is a wide and varied academic environment that we hope serves as a constant stimulus for the ongoing development of our professors and students.
Warm regards,
Dr. Rosalía Baena
Dean, School of Humanities and Social Sciences
Learn about the mission, origin, inspiration and values of the University of Navarra. Go to the website