Specializations or qualifying specializations
In addition to the "standard" study plan, the School of Education and Psychology offers extra training to broaden or specialize the students' curriculum..
Specializations
Study plans that provide specialized training within the degree program. They are recognized by being included in the Official Degree Qualification that the State acknowledges as officially valid and they normally provide entry to licensed professions. They encompass 18/36 ECTS of optional subjects, Practicum and Final Year Project for the specialization.
Itineraries
Curricular intensification comprising 18/36 ECTS of the optional degree subjects, the Practicum and the Final Year Project related to the itinerary. Subjects from an official Degree Qualification. A pass will appear on the academic record and European Diploma Supplement for the corresponding Degree Qualification.
Certificates
Study program composed of subjects and other training activities that lead to the academic certificate issued by an external entity (such as the International Baccalaureate Organization).
General contact:
University of Navarra Campus 31009 Pamplona Spain +34 948 42 56 00 x 802025 Fax:+34 948 425619
nascunce@unav.es
Specialization in Diversity Studies (Degree for Primary and Early Years Education)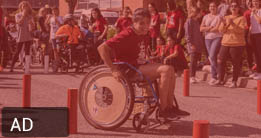 The specialization prepares future teachers to fully address educational inclusion of students with specific needs for educational support by means of direct intervention, interdisciplinary collaboration and counselling for families.
These educational needs can be associated with disability, learning difficulties, behavior disorders, attention deficit, specific learning difficulties, severe diseases, as well as different personal conditions or educational history. Through this specialization, students acquire a profile compatible with the teaching specialty of primary teacher in Special Needs Education.
Specialization in Physical Education (Degree in Primary Teaching)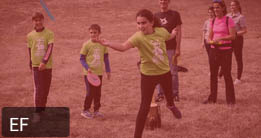 This specialty offers theoretical-practical training where the students go into greater depth on Physical Education within a school and pedagogic framework. This specialization stands out for its humanistic, recreational and fun aspects, moving away from stereotypes associated with PE. In this way, students can approach PE in collectives with functional diversity, physical activities in nature, motor play or school sport. On finishing this itinerary, the students will be able to work as PE teachers in any primary school or special school.
Specialization in Health Psychology (Degree in Psychology)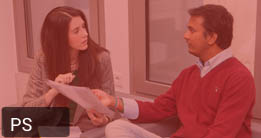 Specialization in Health Psychology. All students that are taking the Degree in Psychology take a minimum of 90 ECTS with health content, thereby obtaining the specialization in Health Psychology. This specialization allows, although it does not guarantee, entry to the Master's Degree in General Healthcare Psychology.
Specialization in Clinical Intervention (Degree in Psychology)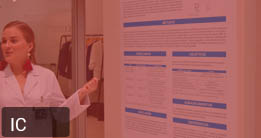 Specialization in Clinical Intervention. This Psychology Degree specialization provides proof of taking subjects that intensify student training in clinical psychology. Specialization contents include intervention techniques for child-youth and adult psychology.
Itinerary for Organizational Psychology (Degree in Psychology).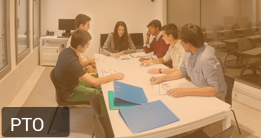 This itinerary goes into greater depth on individual and group behavior to focus on and resolve problems in labor organizations. The role of these psychologists encompasses diagnosis, coordination, intervention and management of human behavior within organizations.
This itinerary prepares students to work in fields such as occupational health and safety, managing people, recruitment, selection and human resources management, psychology applied to marketing, the economy and the consumer and, in general, it provides skills to develop and transform persons, teams and organizations.
Itinerary for Educational Psychology (Degree in Psychology)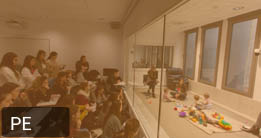 The contents of this Psychology Degree specialization focus on addressing educational issues in formal and non-formal contexts. This professional profile is complemented by the Master's Degree in Educational and Psychological Intervention, and the Master's Degree in Teacher Training for Counselling.
DECA Diploma (Degrees in Primary Teaching and Early Childhood Education)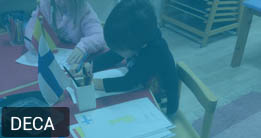 1) The DECA qualification (Ecclesiastical Declaration of Academic Competence for Early Childhood and Primary Teaching) is awarded by the Spanish Episcopal Conference after passing 24 specialization credits at the University. The DECA gives solid preparation to teach the Catholic religion in depth by means of qualified university level training, not only for religious studies teachers, but also any teacher who wishes to work in Catholic schools.
Subsequently, becoming a Catholic religion teacher requires:
2) the DEI (Ecclesiastical Declaration of Suitability) awarded by the Bishop of the Dioceses where the applicant wishes to give religious studies classes.
3) the canonic mission, meaning having been nominated to the Educational Administration by the Bishop of the Dioceses as a competent and suitable teacher for a specific school.4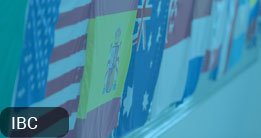 El certificado en la Enseñanza-Aprendizaje del Programa Escuela Primaria (PEP) está dirigido a los alumnos de los grados simples de Educación Primaria e Infantil. Los alumnos aprenderán la metodología y currículo que oferta la Organización de Bachillerato Internacional, y les permitirá ejercer la docencia en más de 5000 centros educativos repartidos en 150 países.
Los alumnos cursarán un mínimo de 150 ECTS, entre asignaturas obligatorias y optativas; y realizarán su practicum en centros educativos acred
itados para ofrecer este programa; y elaborarán su TFG en temas relacionados con el enfoque del programa PEP. + info
Global Pathway Certificate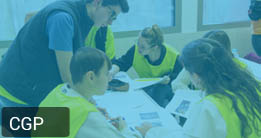 The Global Pathway Certificate offers students a broad, skills-based, flexible profile through experiences that promote an open mind and develop a social conscience, regarding sustainability and equality. The focus fields are citizenship, learning-service, solidarity, social-educational inclusion, community education, environmental education, internationality and multilingualism.
The student can request the Global Pathway Certificate at the end of the course as long as they have met the requirement of completing a minimum of six of the following experiences approved by the School.
1- Volunteering commitment in Tantaka for at least one semester.
2- International volunteering (minimum of 4 weeks)
3- International Baccalaureate Certification- Primary Education Program
4- Erasmus Exchange
5- International Practicum
6- International Summer Course (organized by the School)
7- Internal Student (minimum 1 academic year) in research projects related to the given fields.
8- Practicum in an International Baccalaureate center.
9- Final Year Project on related fields (on prior agreement with tutor).
10- Collaboration with a volunteering project (prior certification).