Presentation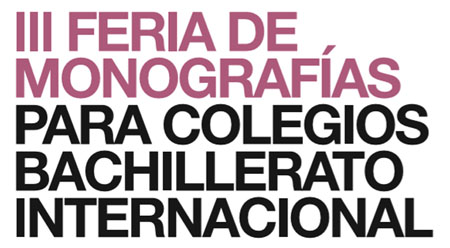 The aim of the IB Extended Essay Fair is to be able to build a supportive learning community among educational institutions running this programme. In this meeting, we wish to share success stories and discuss difficulties that we have come across throughout the extended essay research process. In addition, we will bring in successful teachers from IB schools to share their experience with teachers and students.
The event is aimed at students in the first year of the diploma programme, IB teachers, Coordinators and Management Staff.
Workshops will be held to guide students on how to tackle an extended essay in some of the most popular subjects given in IB schools in Spain.
The workshops will be given by experienced teachers from IB schools who get good results year after year.
The School of Education and Psychology at the University of Navarra is authorised by the IBO to train teachers in Level 1 of the Diploma Programme. With this Fair we wish to support and strengthen research skills among teachers and students taking the IB Diploma Programme.
Aviso: En este evento se realizarán imágenes fotografiadas y/o grabadas en vídeo.
Fecha límite de inscripción
22 de enero
When and where?
Saturday 08 February 2020
University of Navarra, Pamplona Campus