International Clinical Psychology Course University of the Andes- Santiago de Chile
Management and recognition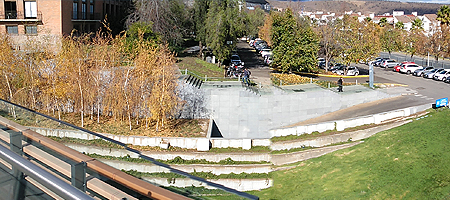 This program can be followed in two ways:
As a program that enriches the student's academic record and their personal experience, although not recognized in terms of UN credits.

As a program that can be recognized as part of the Practicum II subject in the 4th year Psychology course and an optional subject with 3ECTS
Students should make an appointment with the Practicum Coordinator (gmurillo@unav.es) to request the chance to recognize the summer course. It is important to meet the coordinator once the request has been made as the number of spaces for ECTS recognition is limited.

Once the request has been approved, the student should pay the full price of the summer course. During their stay in Chile, the student should meet all academic requirements to recognize the practicum.

Once the stay is over, the student should present a petition requesting recognition of the Clinical Psychology Program taken at the University of the Andes for the Practicum II subject on 4th year Psychology.
The petition should be accompanied by the certificate issued by the University of the Andes proving that the required academic criteria have been met and all payments have been made in full.

The student should also be registered for the Practicum II subject to subsequently be able to recognize the credits.

These students' grades will be retained until the end of the course, when the ordinary subject of Practicum II in 4th year Psychology finishes.
Verano 2017
17 de julio hasta el 25 de agosto
Contact: School of Education and Psychology
University of Navarra

Edificio Biblioteca Ismael Sánchez Bella  31009 Pamplona España +34 948 42 56 00 Fax: +34 948 42 56 19 internacionaleyp@unav.es