Students
Exchanges and practicum
For many of our students, curricular work placements represent an incredible opportunity to put their knowledge to the test and work in a professional environment. The quality of the work placements managed by the School of Education and Psychology, both nationally and internationally, and the commitment of our partner centers mean that over 300 of our students get the chance to work with prestigious schools every year.
Otras experiencias
Experiencia de Prácticum en Chile

Entrevista a Silvia Iribarren

Fernando Barbasán

3º de Magisterio en Educación Primaria

Experiencias

2 alumnos charlan sobre sus prácticas Internacionales

Olaia Ibañez

3º de Pedagogía y Magisterio en Educación Primaria
(USA)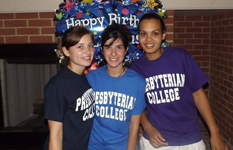 Spending time abroad has boosted my confidence and, of course, my level of English. Now I feel more comfortable and capable of launching my career successfully and I feel more than ready to face my next challenge: an international practicum in Toronto. This exchange at Presbyterian College changed my life and my perspective on it. The College is small and the people are charming. The groups are small so you can really make the most of the material and interact with the teachers and other colleagues. I lived on campus, with an American girl. We travelled a lot, really enjoyed our time and studied hard. It has been an intense semester but I'd recommend it to everyone. This kind of opportunity is priceless, it's been an unforgettable term!
(Australia)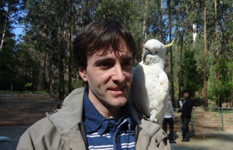 My semester at Monash University was an extraordinary and unique experience for me. I feel very positive about my contact with Australian culture as I met excellent teachers and classmates both in human and academic terms. On the other hand, studying at Monash University was a very positive experience as the focus of the subjects was highly practical and the range on offer was broad and interesting so I enjoyed my time and learned a great deal. The campus was peaceful and very welcoming, set among extraordinary landscapes and vegetation with an enviable climate. The city of Melbourne is the most beautiful I have seen so far and it is known as the garden city of Australia due to the number of amazing parks. I'd personally recommend Monash as a destination because the quality of its academic offer and its teachers explain why it is one of the best universities in the world. However, what I value most about Monash University is the passion that it instilled in me regarding teaching and knowledge, which I will always be thankful for. Thanks Monash!
(USA)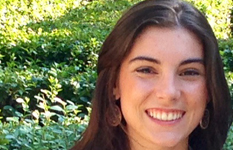 As a result of taking the elective subject "Education of the Gifted and Talented" given by Professor Touron, Patricia found out about the CTY (Center for Talented Youth), a program that focuses on students that are ahead in mathematics and verbal reasoning, aiming to help them develop. This program, run by John Hopkins University, takes place in different locations in America and other parts of the world. Patricia was selected for a six-week work placement at Dickinson College (Pennsylvania), one of the program locations. "During this time with CTY, working as a Resident Assistant (RA), I was in charge of a group of 14 girls in the first session and another 12 in the second, and I had to monitor them as closely as possible. To do this, we had to spend time in the classroom with them to find out about how they are advanced and detect any possible problems they might experience. Consequently, I had the chance to see how these children work and the methodology that the teachers used for each subject. I have watchedthem simulating NATO discussions, deciphering encrypted code and discussing how to avoid corruption in the American government," says Patricia.