Research Team
UNIVERSITY OF NAVARRA TEAM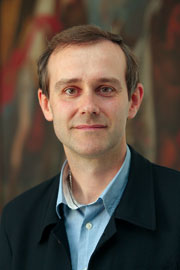 Efrén Cuevas Álvarez
His research has focused on three areas that come together in this research project: autobiographical films, home movies and audiovisual realism. Within these fields, he has published many articles and chapters in edited volumes, co-edited books on the filmmakers Alan Berliner and Ross McElwee, and edited La casa abierta: El cine doméstico y sus reciclajes contemporáneos (2010).
Marta Frago Pérez
Her research has focused on the topic of film adaptation, a perspective from which she is currently embarking on the study of biopics and docudramas. Her publications include Personaje, acción e identidad en cine y literatura (as co-editor) and Leer, dialogar, escribir cine: Ruth Prawer Jhabvala y la adaptación cinematográfica.
Carlos Muguiro Altuna
He has a long-standing academic interest in the study of documentary films, linked to film curating for festivals and to professional practice. His career output includes edited volumes on Japanese documentaries, Soviet documentaries, and filmmakers such as Alan Berliner and Ermano Olmi, as well as contributions to edited volumes and journals.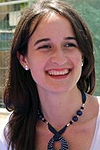 Lourdes Esqueda Verano
Researcher in Training (PIF). Her doctoral dissertation explores cinematographic realism, with particular emphasis on the work of André Bazin.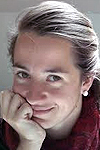 María del Rincón Yohn
Researcher in Training (PIF). Her doctoral dissertation focuses on the study of memory and archives in documentary films.
EXTERNAL PARTNERS
Josep María Català
Full Professor, Universitat de Barcelona. His long research career has touched on the topics of the theory of the image and audiovisual communication, especially as they relate to documentary films. Noteworthy published studies include Imagen, memoria y fascinación (2001), La imagen compleja (2005) and La imagen interfaz (2010). He is currently the Dean of the School of Communication at the Universitat Autònoma de Barcelona, where he directs the Master's Degree Program in Creative Documentary.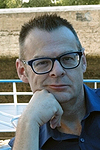 Vicente Sánchez Biosca
Full Professor, Universitat de Valencia. His research constitutes an essential touchstone for the study of memory and history in film, focusing mainly on Spanish cinema, but also on the representation of the Holocaust. He has also authored well-received publications on topics such as film editing and avant-garde cinema.