Time and Memory in Contemporary Audiovisual Non-fiction
Research Group on Audiovisual Representation and Realism (GRAR)
Research Project funded by the University of Navarra Research Plan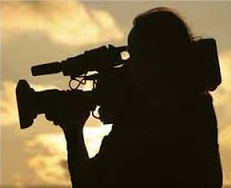 The Time and Memory in Contemporary Audiovisual Non-fiction research project (TiMeDoc) aims to offer an in-depth understanding of the temporal and mnemonic dimensions of audiovisual works of non-fiction, from creative documentaries and film essays to transmedia interactive documentaries.
In light of the rapid transformation of the media landscape and the growing intersection among traditional formats (linear narratives, intended for the movie theater or television screen) and new formats present on the Internet (and their connections to social networking activity), it seems we must rethink how both personal and collective identities are being reconfigured in relation to the temporal dimension. Such reconsideration involves the relationship with the past and the construction of memory, in both its subjective and social facets. And in such a framework, the role of the audiovisual media is becoming more and more vital.
At the same time, this analysis entails a dialogue with the approaches coming from historiography and literary theory with respect to questions of time and memory. In particular, we are interested in exploring the use of audiovisual archives—public and personal—in the construction of audiovisual memories that reach out to the audience.
We also seek to inquire into the realist understanding which these types of works assume, in contrast to the crisis of representation that postmodernity has entailed. In addition, the project will explores the frontiers of creativity, so productive in our times, where documentaries are transformed into docudramas or biopics, thus broadening the factual understanding of these narratives.