Marta Frago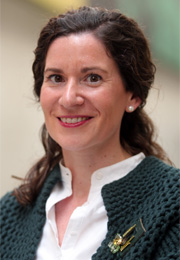 Profesora de
Edificio Biblioteca H. Despacho 2550
Campus Universitario
31080 Pamplona, Navarra, España
Tf: (34) 948 425 600 ext. 2857
Correo-e: mfrago@unav.es
Subdirectora del Departamento de Cultura y Comunicación Audiovisual. Doctora en Ciencias de la Información por la Universidad de Navarra. Se ha formado como guionista en la Universidad de California Los Angeles (Sequential Program in Writing for Film and Television, UCLA Extension). Como investigadora, se ha especializado en narrativa y adaptación cinematográfica, incluyendo adaptaciones de novelas y hechos reales al cine. Ha sido Visiting Scholar de la Universidad de California Berkeley (UCB). Actualmente es miembro del equipo de investigación del proyecto interdisciplinar "Fronteras: Cultura e inmigración", dedicándose al estudio de películas y adaptaciones con esta temática.
Es autora de Leer, dialogar, escribir cine. La adaptación cinematográfica de Ruth Prawer Jhabvala (2007) y ha editado el libro Personaje, acción e identidad en cine y literatura (2006). Ha colaborado en diversas obras colectivas y ha publicado artículos en revistas académicas como Atlantis, Comunicación y Sociedad y Zer.
Es Miembro de las asociaciones Society of Cinema & Media Studies (SCMS) y European Network for Cinema & Media Studies (NECS).
Como guionista, ha escrito el largometraje Cartas al director (1997, sin producir), y es autora de diversos cortometrajes, algunos de ellos premiados. Actualmente trabaja en la adaptación al cine de la trilogía Iván de Aldénuri (novela juvenil).