Prospective students
Advertising and Public Relations
The Degree in Advertising and Public Relations is focused on learning persuasive communication geared toward a given objective. Students stand out for their strategic capacity, their well-rounded knowledge of markets and consumers, their entrepreneurial vision and their capacity for management and creative thinking, all of which are indispensable competences for pursuing a career at the major advertising agencies, marketing departments and media offices.
Partnership agreements with businesses
Antonio Gimenez ('00)
Senior Executive, International Marketing and Publicity (Columbia Pictures-Sony Pictures Studios)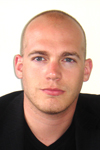 "I am aware that I have gotten as far as I have thanks to the education I received at the University of Navarra School of Communication, and especially to the drive, motivation and guidance I received from certain faculty members, who helped me find my professional vocation"
Sonia Álvarez ('13)
Department of Development, School of Communication
"I know that having studied Communication at the School of Communication and having had a year of experience abroad opened a lot of doors for me. Now I have to continue trying them out to figure out which one is right one for me.
Five years ago it was complicated to decide what degree program to pursue, but today I couldn't be more proud of everything I've experienced and learned since then.
Now I know that the field of public relations is even bigger and more interesting that I realized before I knew it in such depth, and I know that I chose the path I had to follow and still have to follow."
Eleonora Rallo ('14)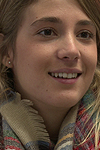 "I've always been interested in communication, companies and marketing. The methodology behind the study program, the subjects and the focus that I've had at the School of Communication were right for me: practical and dynamic. That's how studying here has let my personality come out; studying Advertising and Public Relations has enabled me to do what I enjoy due to the kind of person I am."
How to apply to study at the University
Given the wide range and number of university programs currently available, you should bear in mind that the university where you earn your degree will make a difference on your professional résumé.
Contact: Edificio Central 31080 Pamplona España +34 948 42 56 14 admision@unav.es