Areas of Activity
The School's Careers Office focuses primarily on the following areas of activity:
Career Development: In the area of career development, University of Navarra Business Foundation (FEUN) helps students to define a professional profile that complements the education they receive at the University of Navarra: student internship placement, individual career guidance, workshops and sessions on professional competences, etc.
Employment and Guidance: prepares graduates to get the best job possible and helps companies find the best candidate through guidance sessions, group activities, publishing job listings, recruitment processes, etc.

International area: helps students and recent graduates refine an international professional profile that enables them to obtain a job in the global market that fits their degree through different scholarship programs.

Entrepreneurs: seeks to support students and graduates of the University of Navarra who intend to start their own business through a range of business entrepreneur support platforms.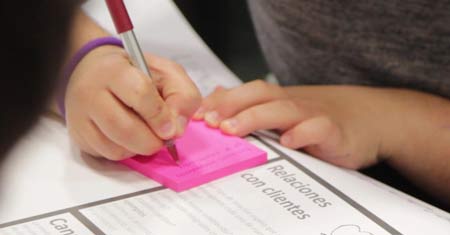 General contact:
Sciences Building, office 2A08 C/ Irunlarrea 1, 31008 - Pamplona - Navarra 31008 Pamplona, Spain 31008 Pamplona Spain +34 948 425 600 (ext. 6670)
carrerasprofesionales@unav.es