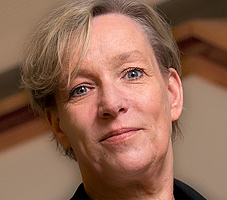 Marijk van der Wende
Dean of Graduate Studies and professor of Higher Education. Utrecht University
MASTERCLASS
Marijk van der Wende is Distinguished Faculty Professor of Higher Education at Utrecht University's Faculty of Law, Economics and Governance. Her research focuses on the impact of globalization and internationalization on higher education systems, institutions, curricula, and teaching and learning arrangements.
She is also an affiliate faculty and research associate at the Center for Studies in Higher Education (CSHE) at the University of California Berkeley and Guest Professor and member of the International Advisory Board of the Graduate School of Education Shanghai Jiao Tong University.
She is a member of the Academia Europaea (the Academy of Europe) and has been a chair and member of numerous national and international advisory committees and editorial boards.
Click here for a full overview of her professional affiliations
Previously she held full professorial positions at CHEPS, University of Twente (2001-2016), VU University Amsterdam (2006-2015), and was a visiting scholar at Harvard University (Fairbank Center for Chinese Studies and Graduate School of Education), Shanghai Jiao Tong University (Center for World-Class Universities and Graduate School of Education), the University of California Berkeley (Center for Studies in Higher Education), and Boston College (Centre for International Higher Education).
She served as Dean of Graduate Studies at Utrecht University (2015-2017), Founding Dean of Amsterdam University College (2007-2015), President of the programme on Institutional Management in Higher Education (IMHE) of the OECD (2005-2011), member of the Higher Education Authority Ireland (2011-2015), the Scientific Board of the Dutch Military Academy (2007-2013), and worked at NUFFIC (the Netherlands Organisation for International Cooperation in Higher Education) (1992-1998), the Academic Cooperation Association (ACA) in Brussels (1994-1998), and in school education in France and the Netherlands (1980-1990).
Marijk holds BA degrees in teaching and pedagogy, and MA and PhD degrees in educational sciences, from the University of Amsterdam and the University of Utrecht respectively.
Chair
Higher Education Systems
Date of Appointment
01.09.2015
Inaugural lecture date
12.12.2016