Industrial Design Group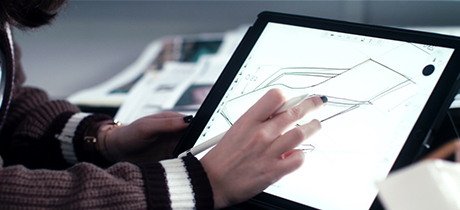 The Industrial Design unit collaborates with industry, Academia and research and medical centres in research projects that lead to an advance is the State of the Art of several fields:
Development of biomodels and medical devices for surgical training and planning.
Design for Additive Manufacturing with functional materials (Ex. Electrically conductive materials, ESD materials) including Topology optimization, settings of the printing process to optimize the final functionality of the component.
Development of new methodologies for the design of smart integrated products (Ex. Wearables)
Development of new methodologies for the knowledge transfer of emerging materials to industry (Ex. Wearables, nanomaterials).
The collaboration in these topics can be done, either by means of research projects with public funds obtained from regional, national or European institutions, or by bilateral collaborations with the interested institution.
Depending on the projects, the schedule and the funds, this collaboration can benefit from bachelor, master or PhD students from Tecnun, enabling them with real experiences that allow them getting familiar with tools, equipment and software applications ranging from communication tools or CAD to Additive Manufacturing and short pre-series.