Tissue Engineering Group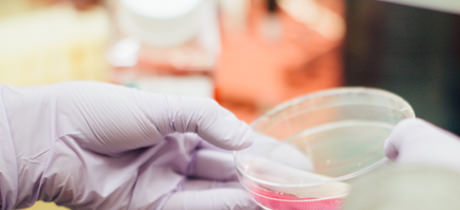 Tissue Engineering is a wide field that ranges from cell regeneration to cancer and from stem cells to material design. The main focus of the Tissue Engineering Group is to understand the significance of mechanics in living tissue regeneration processes. This is done by taking a comprehensive approach to the problem, combining in vitro experimentation with mechanical and computational models.
The activity of the unit can be classified in three main lines:
Design, manufacture and characterization of polymeric and natural scaffolds

Computer simulation of the mechanical behaviour and degradation of polymeric materials

Understanding how cells sense, integrate and respond to mechanical stimuli and their environment.
The group has been recently formed and has researchers with international experience. Investigators of the group have published more than 50 publications in international journals, such as Cell, Nature, Acta Materialia or Science Translational Medicine.
The group's main missions are twofold:
Generate interdisciplinary knowledge in the field of tissue engineering by working in collaboration with hospitals, research centres and universities.

Training new doctors with the capacity to understand and face complex problems, having a positive impact on society.