You are in:

Research Training Program
Research Training Program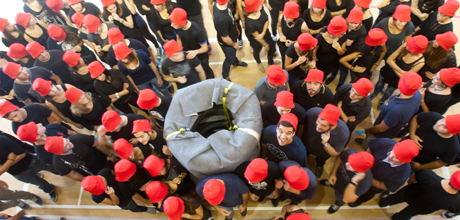 It is a special program of scientific and professional training, in order to foster further research work in Chemistry or in Biochemistry and Biomedicine.
Proposals from the Department of Physics and Applied Mathematics for the course 2018-2019:
Prof. Sergio Ardanza-Trevijano
Creación de una aplicación web interactiva con R para facilitar la interpretación del análisis de datos genómicos.
Prof. Sergio Ardanza-Trevijano y Ángel Garcimartín
Elaboración de una práctica de laboratorio automatizada: adquisición y tratamiento de datos.
Prof. Ángel Garcimartín
Análisis de imágenes mediante particle tracking (con Matlab) en experimentos de evacuaciones.
Prof. Diego Maza
Modelado de sistemas dinámicos.

Experimentos sobre dinámica de fricción.

Análisis de señales temporales.
Prof. Jean Bragard
Simulaciones numéricas de Potencial de Acción.

Estudio de imágenes de aurículas cardiacas.
Contact: Department of Physics and Applied Mathematics
School of Sciences
Universidad de Navarra
C/ Irunlarrea s/n 31080 Pamplona Spain +(34) 948 42 56 00 dfma@unav.es