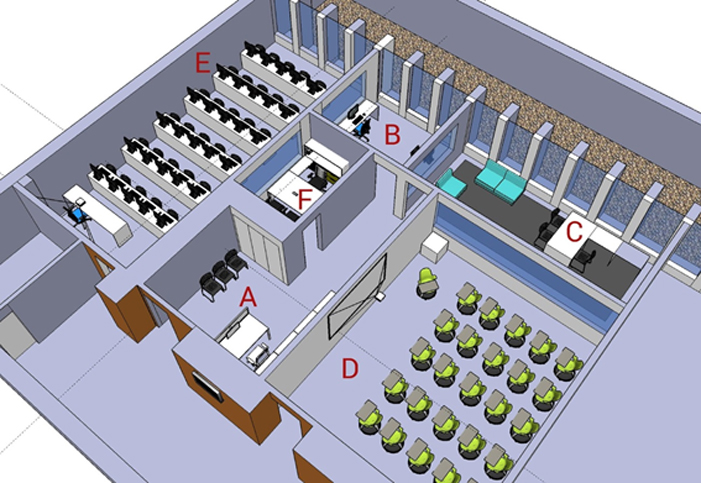 The University of Navarra School of Education and Psychology Simulation Centre is in the basement of the 'Amigos' building. It comprises:
A - Reception
B - Control room, controls both the assessment room and the computer room.
C - Assessment room allows the opportunity to recreate several scenarios: formal interview, informal interview, group dynamics, a game's corner.
D - One-way glass observation room seating 25.
E.- Computer room: Seats 24
F - Materials store/office