Cooperation with companies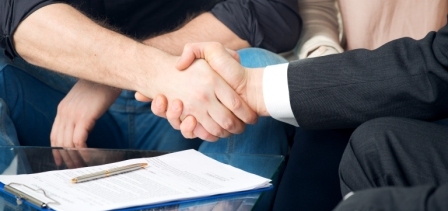 Our research team has extensive experience in collaborating with the industry, having developed a great number of projects with companies and having participated in major public-private cooperation projects in industrial research (CENIT, INNPRONTA) related to nutrition (PRONAOS, HIGEA, SENIFOOD, INCOMES)
The Centre's goals in terms of cooperation with companies are:
To transfer to industry, specifically to food and pharmaceutical companies, the research results as well as the know-how of the Centre's researchers in order to improve production and support the development of new nutritional products.

Offer services to industry related to the areas of nutrition, diet, and food in general.
An error occurred while processing the template.
The following has evaluated to null or missing:
==> Subtitulo  [in template "10136#10174#28533" at line 21, column 10]

----
Tip: If the failing expression is known to legally refer to something that's sometimes null or missing, either specify a default value like myOptionalVar!myDefault, or use <#if myOptionalVar??>when-present<#else>when-missing</#if>. (These only cover the last step of the expression; to cover the whole expression, use parenthesis: (myOptionalVar.foo)!myDefault, (myOptionalVar.foo)??
----

----
FTL stack trace ("~" means nesting-related):
	- Failed at: #if Subtitulo.getData()?has_content  [in template "10136#10174#28533" at line 21, column 5]
----
1

<div class="unav-info-contact"> 
2

<#if Titulo_encabezado.getData()?has_content> 
3

    <p class="unav__title unav-info-contact__title">${Titulo_encabezado.getData()}</p> 
4

 </#if>    
5

 <#if Nombre_persona_contacto.getData()?has_content> 
6

    <p class="unav__text unav-info-contact__name">${Nombre_persona_contacto.getData()}</p> 
7

    </#if> 
8

 <#if Cargo_persona_contacto.getData()?has_content> 
9

    <p class="unav__text unav-info-contact__text">${Cargo_persona_contacto.getData()}</p> 
10

    </#if> 
11

     
12

    <#if Correo_electronico.getData()?has_content> 
13

    <p class="unav__text unav-info-contact__email">${Correo_electronico.getData()}</p> 
14

    </#if> 
15

     
16

    <#if Imagen_persona_contacto.getData()?has_content> 
17

        <figure class="unav-info-contact__user-figure"> 
18

        <img alt="${Nombre_persona_contacto.getData()}" class="unav-info-contact__user-img" src= "${Imagen_persona_contacto.getData()}"/> 
19

        </figure> 
20

    </#if> 
21

    <#if Subtitulo.getData()?has_content> 
22

        <p class="unav__text unav__text--bold unav-info-contact__contact-text">${Subtitulo.getData()}</p> 
23

    </#if> 
24

    <#if Servicio.getData()?has_content> 
25

    <p class="unav__text unav-info-contact__text">${Servicio.getData()}</p> 
26

    </#if> 
27

    <#if Facultad.getData()?has_content> 
28

    <p class="unav__text unav-info-contact__text">${Facultad.getData()}</p> 
29

    </#if> 
30

     
31

    <#if Direccion.getData()?has_content> 
32

    <p class="unav__text unav-info-contact__text">${Direccion.getData()}</p> 
33

    </#if> 
34

    <#if Telefono1.getData()?has_content> 
35

    <p class="unav__text unav-info-contact__text">${Telefono1.getData()}</p> 
36

    </#if> 
37

     
38

    <figure class="unav-info-contact__link-figure"> 
39

        <a class="unav__text unav__text--bold unav__link unav-info-contact__link" href="" target="_self"><img alt="" src="/o/unav-principal-theme/images/flecha.svg" />  
40

        </a> 
41

    </figure> 
42

     
43

    <#if Texto_enlace.getData()?has_content> 
44

    <a class="unav__text unav__text--bold unav__link unav-info-contact__link" href="#" target="_self">${Texto_enlace.getData()}  
45

    </a> 
46

    </#if> 
47

</div>