COMMUNICATION AND REPUTATION MANAGEMENT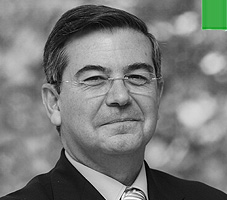 Juan Manuel Mora
Vice President of Communications, University of Navarra
Juan Manuel Mora Garcia de Lomas has been the Vice President of Communication at the Universidad de Navarra since 2007. His role consists of directing internal and external communication, web development, branding and corporate publications. He is part of the committee on social responsibility, audit and reputation of the University.
Born in 1957 in San Fernando (Cádiz), he graduated from the School of Information Sciences at the Universidad de Navarra with honors (1980). He earned a doctorate in the area of media industry of the same school (1988). He is a professor of Institutional Communication in the School of Communication of the Universidad de Navarra and Santa Cruz (Rome).
He has edited "10 ensayos de comunicación institucional" (2009). More recently, he has participated in discussions on communication and reputation that have been published in "El futuro de la comunicación" (2014) and "Dircom. Comunicar para transformar" (2015).
With extensive international experience, he has given lectures and seminars in different countries in Europe and America. He has dedicated twenty-five years to strategic communication, a field that he has developed through innovative teaching methods, research, outreach and consulting.